Extremely Hot
Regular price
Sale price
£7.50 GBP
Unit price
per
Sale
Temporarily out of stock
This is our hottest sauce to date and contains the sought after Carolina Reaper chillies which hold the record for the hottest chilli in the world!
Information
This sauce is packaged in a pocket-sized bottle as you only need one drop for Deadly heat!
If you love Hot chillies you'll love this sauce, just go steady when you try it until you know how much you need to reach the perfect heat. This extremely hot and fruity sauce is made with just fresh Reaper chillies, spirit vinegar and salt.
The Reaper chilli has been measured at just over 2 million on the Scoville Heat Unit scale!
Heat Rating: 12/10 (700,000 - 1000,000 Scoville Heat Units) Container: 50ml glass bottle with tamper-evident seal.
Ingredients
Fresh Reaper chillies: 60%, spirit vinegar, salt.
Storage
Refrigerate once opened and use within 6 weeks.
View full details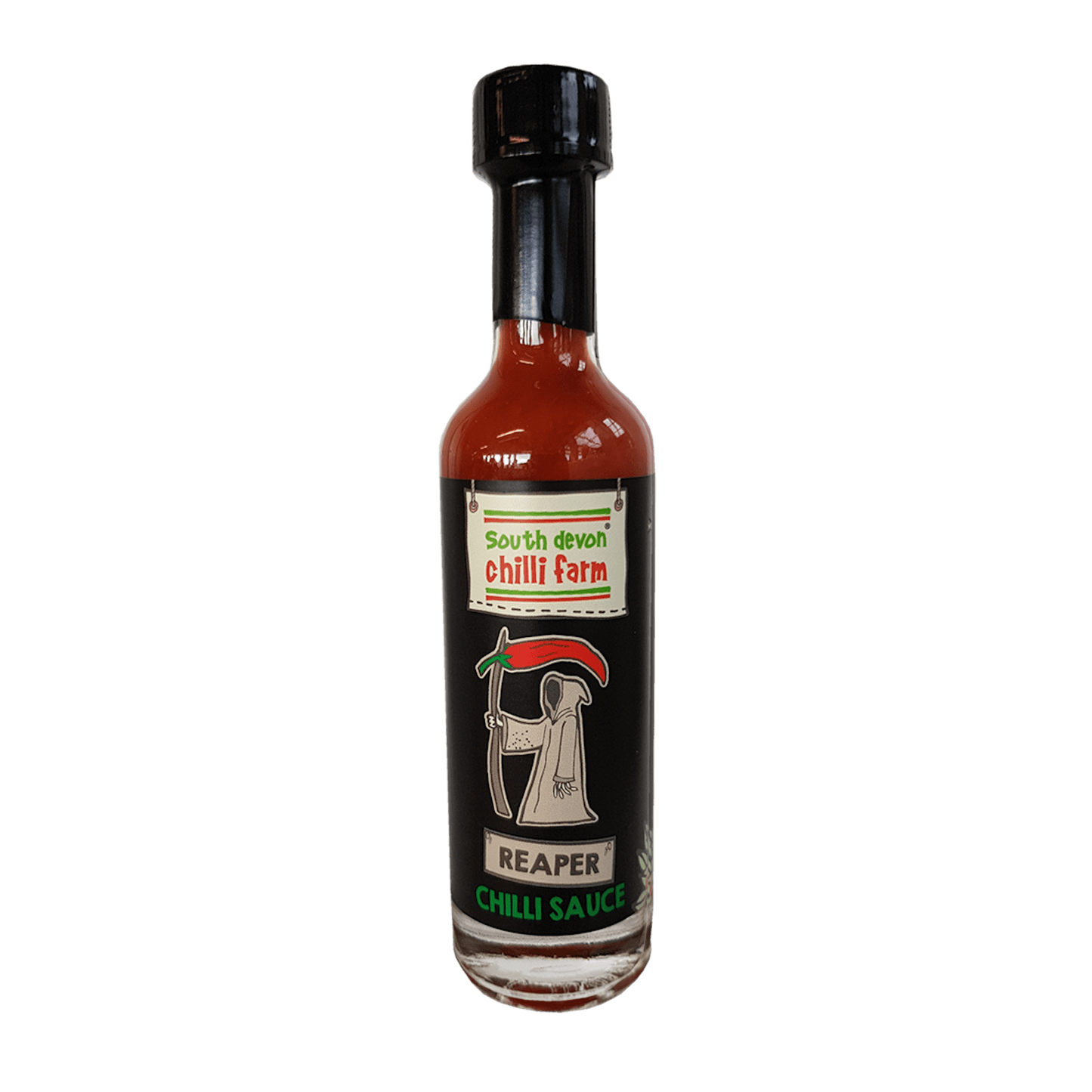 Top flavour and packs a real punch not for the light hearted!! Would happily order again, to be bought for anyone who think they know what their maximum level... this is it!!!
It's going to blow the recipients head off!
Heard great reviews about this sauce from a friend. Purchased as a Christmas gift for a chilli sauce fiend! I am sure it will hit the spot! Bottle looks epic! 🌶️ 🌶️🌶️
Reaper sauce
Really delicious flavour and of course fab heat. Yum ..!! Oh and fast delivery. Thank you.
Great sauce, would prefer bigger bottles
Having had trouble getting hold of my previous regular sauce (Blair's After Death) in the UK, I tried a couple of the South Devon sauces and this one fits the bill.
I think I use it more sparingly - it has a much smaller neck - for the same amount of heat, but I would still prefer a bigger bottle - I'll be ordering these a few at a time.
🌶️🌶️🌶️
Delicious fruit flavour followed by the heat, good stuff 👍
Shipping Info

Orders are sent the next working day (excluding pre-order items)

Ask The Experts / Chilli Hotline

Please get in touch if you have a question