Medium
Regular price
Sale price
£4.35 GBP
Unit price
per
Sale
Temporarily out of stock
This is our sweet chilli sauce - mild to medium hot. Try it as a dip or added to a stir-fry, rice dishes or a warm salad. Great served with thai fish cakes, prawns and crab. See our recipe for Thai fish cakes.
Information
Heat Rating: 2/10 (500-1,000 Scoville Heat Units) Container: Glass bottle with tamper-evident seal.
Ingredients
Cider vinegar, sugar, garlic, dried red chillies and fresh chillies from our farm
Storage
Refrigerate once opened and use within 6 weeks.
Awards
View full details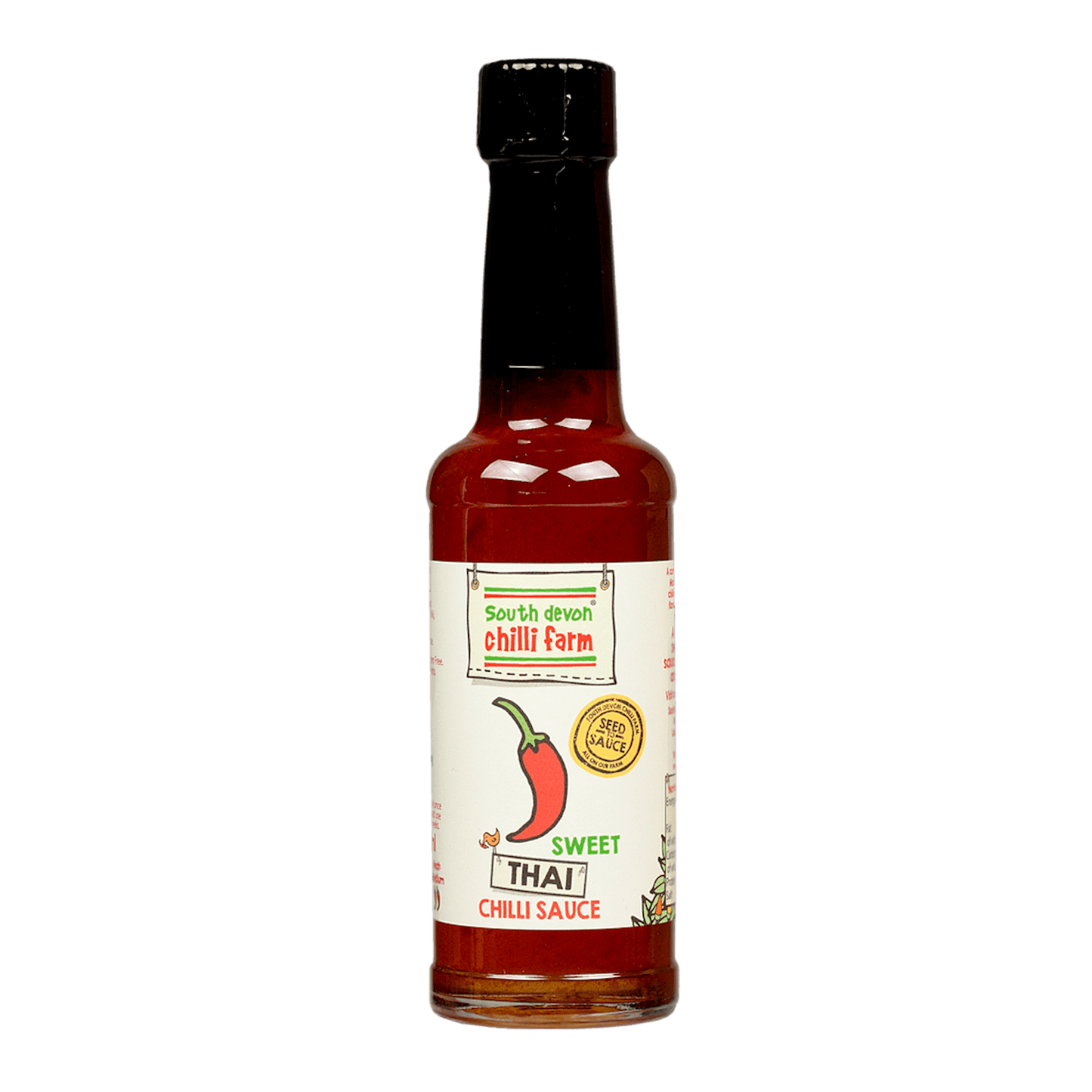 The best sweet chilli sauce available
Cannot fault this sauce. I haven't found a better Thai sweet chilli sauce and that is why I keep coming back to buy. 10/10
An excellent Thai Cilli Sauce with no salt
Many \Oriental Sauces contain high levels of salt which is not good for the body; especially if the person has kidney problems. This sauce compliments many dishes ranging from rice, pasta and many other Italian dishes. It can also compliment fish dishes like cod and plaice.
I will continue to purchase this product and have already recommended it to friuends and neighbours.
Gives other sweet chili sauces a bad name"
Discovered this at our local garden centre and it's great. It's a slightly sticky consistency with a nice sweetness and just enough chili heat but not overpowering.
The garden centre has had trouble stocking it recently so was forced to try some from the supermarkets. None compared even from the big brands. Many were too runny or had too much of a vinegar taste.
Please restock at Hilliers Hailsham soon!
Best Sweet Chilli Sauce. EVER.
I have nothing to say except this sweet chilli sauce is so good it has ruined all other sweet chilli sauces for me. Cheers.
Shipping Info

Orders are sent the next working day (excluding pre-order items)

Ask The Experts / Chilli Hotline

Please get in touch if you have a question