Medium
Regular price
Sale price
£4.75 GBP
Unit price
per
Sale
Temporarily out of stock
These chillies have been grown, harvested, smoked & dried on our farm here in the UK.
Information
Smoking is the traditional Mexican way of preserving Jalapenos, which are too fleshy to dry on their own. We smoke ours for 12 hours with our own Cherry wood. Smoked chillies are used to flavour BBQ sauces, meat marinades, mayonnaise, sauces and dips. They should be soaked for 15 minutes in hot water, after this they spring back to life and can be chopped or blended into your cooking. 30g Bag (around 6 chillies). Heat: 5/10. Must be cooked before eating.
Storage
Store in a cool, dry place.
View full details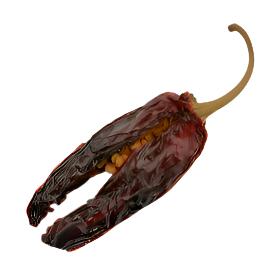 Blew my head off
Made a chilli and hibiscus sauce, the chilli's smelt divine, the result was delicious but used toooo many and it blew our heads off......mmmm lovely though
A very satisfied customer
I bought some dried chillies from this company. Having to pay over £4,00 for the postage meant that they were very expensive, but as I was in a bit of a hurry and couldn't find these anywhere else I just thought "grin and bear it". The buying process couldn't have been easier.
Not long ago, when I made garam masala, I found it was SO much nicer than the bought spice, I decided to see if the same applied to home-made harissa spice. The recipe started with dried chillies, which I was unable to buy locally, and which is why I had to buy online.
I am very glad to say I found that the home-made product is quite awesome.!
Shipping Info

Orders are sent the next working day (excluding pre-order items)

Ask The Experts / Chilli Hotline

Please get in touch if you have a question