Extremely Hot
Regular price
Sale price
£6.90 GBP
Unit price
per
Sale
Temporarily out of stock
Like its namesake this sauce will Sting you! Packaged in a pocket-sized bottle as you only need one drop for extreme heat.
Information
If you love Hot Chillies you'll love this sauce, just go steady when you try it until you know how much you need to reach the perfect heat. This extremely hot and fruity sauce is made with just fresh Scorpion chillies, spirit vinegar and salt. The Scorpion chilli has been measured at just over 1.4 million on the Scoville Heat Unit scale. If you still want something hotter have a look at the Reaper Chilli Sauce, the hottest sauce in this range. Heat Rating: 11/10 (500,000 - 700,000 Scoville Heat Units) Container: 50ml glass bottle with tamper-evident seal.
Ingredients
Fresh Scorpion chillies:60%, spirit vinegar, salt.
Storage
Refrigerate once opened and use within 6 weeks.
Awards
View full details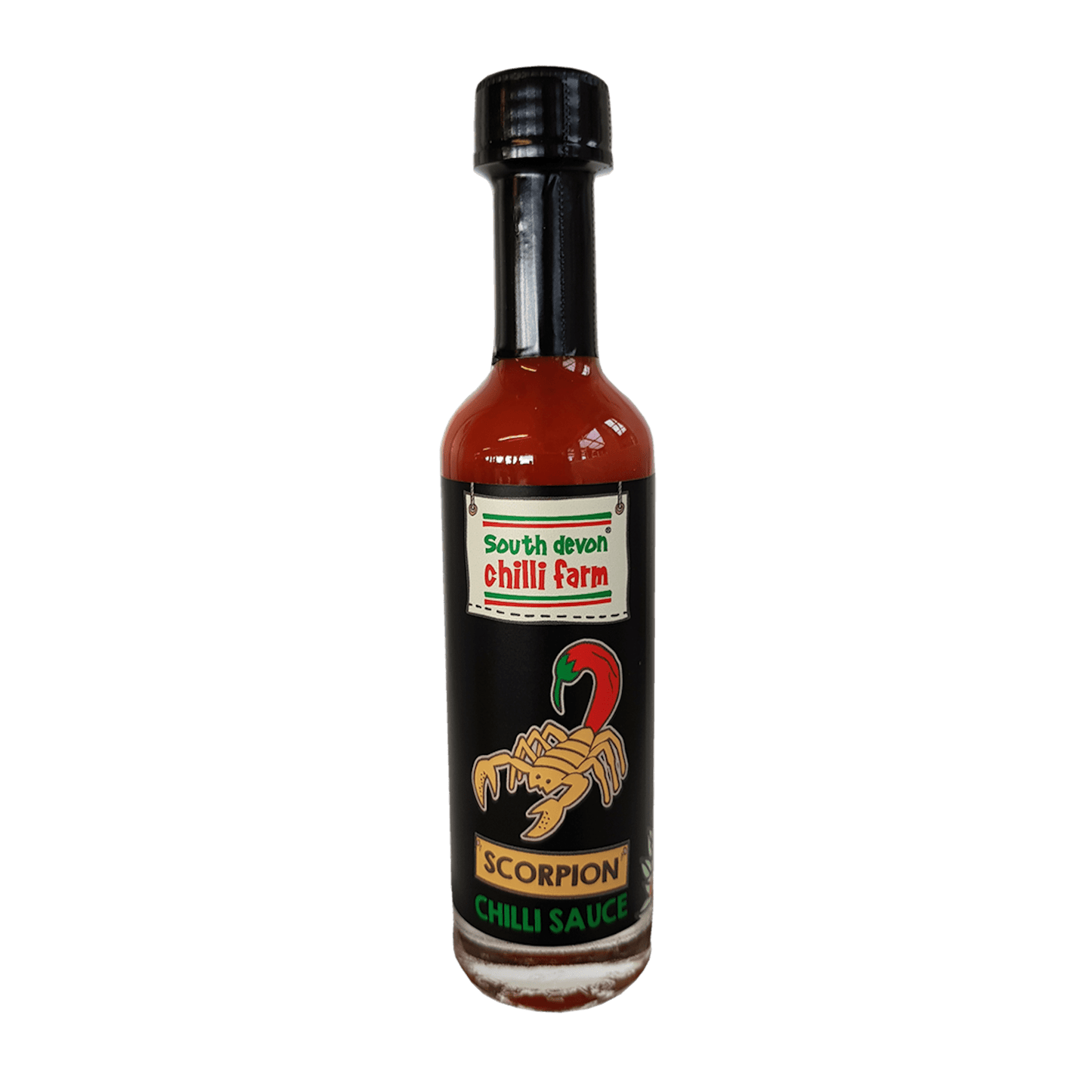 Deliciously Hot!
We ADORE this stuff, never have less than 2 bottles in at any given time. It's obviously incredibly hot, but has a wonderful flavour that means we frequently just add it to dishes to both spice them up and make them taste fab. Highly recommend as a gift or just to treat yourself.
Brilliant
This was an early birthday present for a friend and he is over the moon with it, the hotter the better!
Shipping Info

Orders are sent the next working day (excluding pre-order items)

Ask The Experts / Chilli Hotline

Please get in touch if you have a question