Mild
Availability: April-Sep
Regular price
Sale price
£9.95 GBP
Unit price
per
Sale
Temporarily out of stock
Biquinho is Portuguese for little beak and the chillies on this plant can be said to resemble small bird beaks. This plant produces a mass of teardrop or pearl shaped chilli fruits which hang from the plant like small lanterns. These popular chillies are often found preserved in jars or used on pizzas. The fruits are sweet and fruity once ripened to red and grow to around 3.5cm x 2.5cm.
Heat level: Mild, approximately 1,000 SHUs. Learn about Scoville Heat Units (SHUs) here.
Harvest: Starts fruiting about 90 days from potting on as seedlings and under good growing conditions. Pick when the fruits have reached their maximum size. Fruits ripen from green to bright orange.

Size: This is a small plant that can grow much larger if given the space. It produces a wide canopy that can be up to 80cm wide.
Capsicum chinense
Packaging & Shipping Information
Each plant is sent in its own box to keep it safe in the post and is shipped with full care instructions.

The plant varieties available will change throughout the season. Plants are sent in 1Ltr (13cm) pots.

Pre-ordered plants are shipped out as soon as the plants are mature enough and have a root ball which is strong enough to cope with the shipping process.
Growers Guide
Please find our chilli growing instructions here.
View full details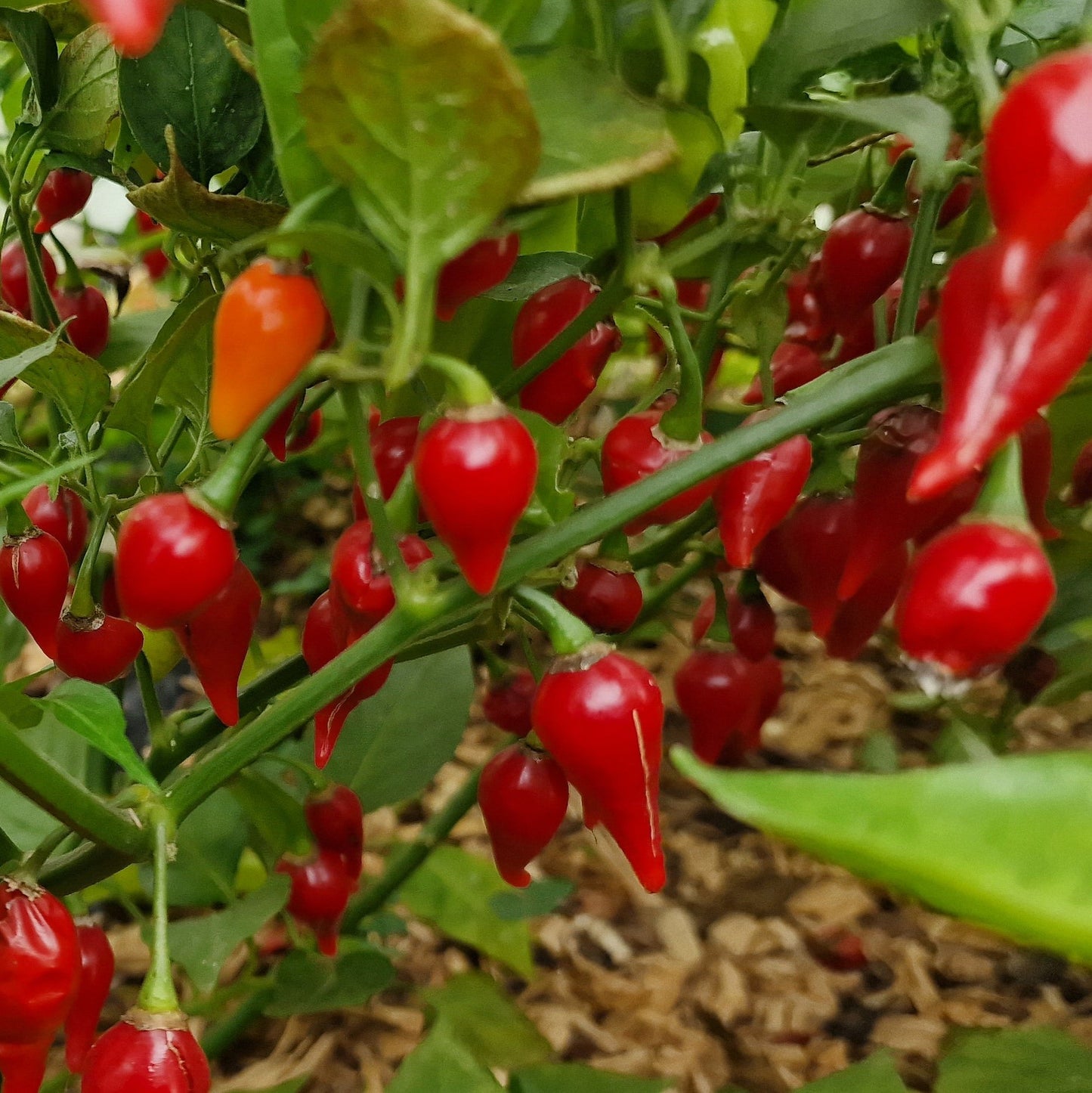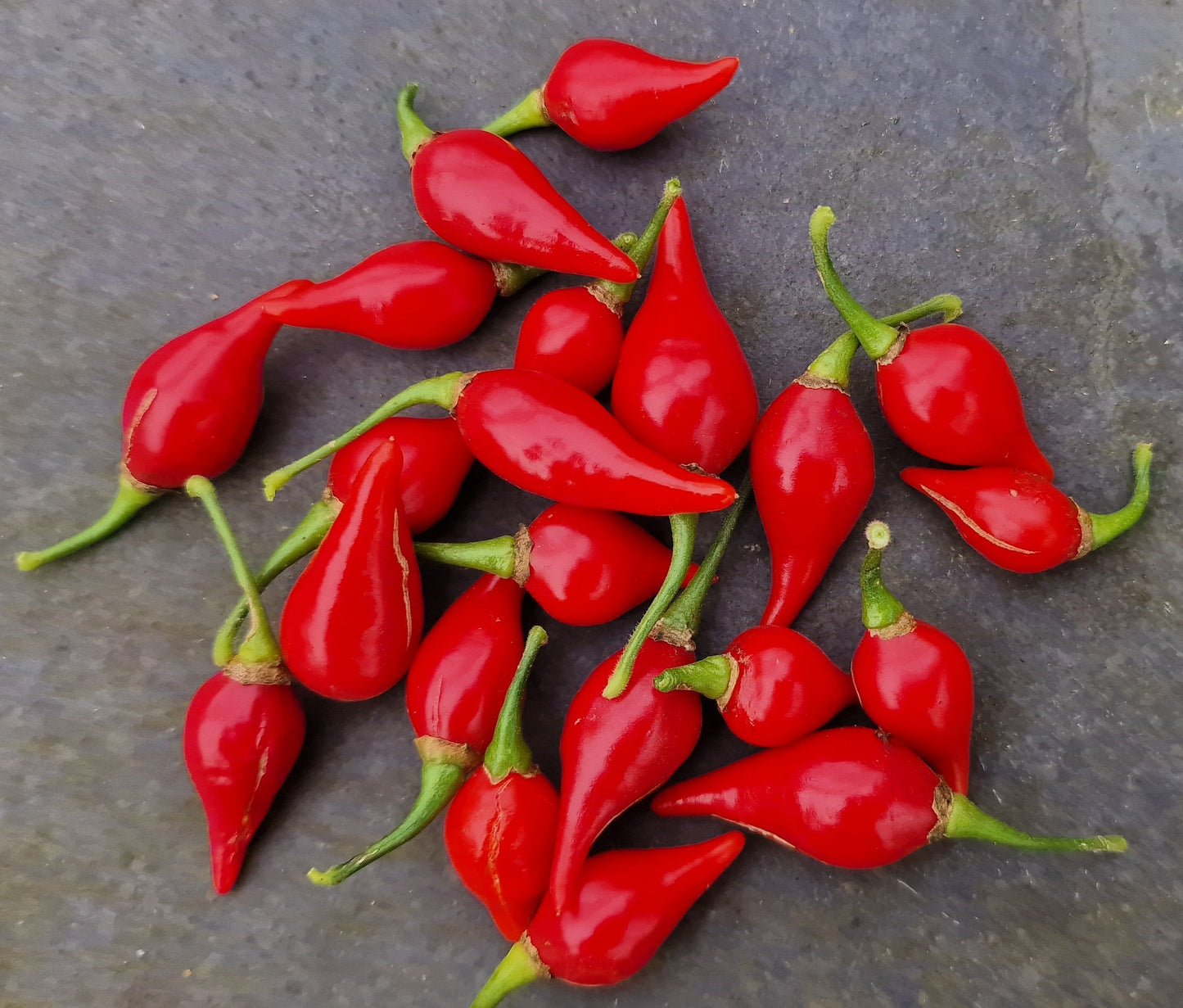 Shipping Info

Orders are sent the next working day (excluding pre-order items)

Ask The Experts / Chilli Hotline

Please get in touch if you have a question