Mild
Availability: April-Sep
Regular price
Sale price
£9.95 GBP
Unit price
per
Sale
Temporarily out of stock
This is the variety we have selected on the farm. They have a good nature, producing a long cropping season. The fruits are best picked young (when light-green and once the fruit body is about 5cm long).
These peppers are traditionally picked immature before they have developed any heat. You may have seen the fruits in Spain or in Spanish Tapas bars; they are usually quickly fried in olive oil and sea salt and served hot. You can get the odd hot chilli in a batch and so they are often referred to as Russian Roulette chillies! 
If left to mature, the fruits turn a light red and grow to about 10cm long and 4cm wide at the shoulder - and taste a lot hotter.
Heat level: Heatless to very mild. Approximately 3,000 to 8,000 SHUs. Fruits tend to get hotter when more mature and if the plants are stressed. Learn about Scoville Heat Units (SHUs) here.

Harvest: Starts fruiting about 90 days from potting on as seedlings and under good growing conditions. Pick when the fruits are still immature. Fruits ripen from green to red.

Size: The plants can grow to 2m high and produce a perpetual crop throughout the summer provided you keep picking them. Plants will need stupporting.
Capsicum annuum
Packaging & Shipping Information
Each plant is sent in its own box to keep it safe in the post and is shipped with full care instructions.

The plant varieties available will change throughout the season. Plants are sent in 1Ltr (13cm) pots.

Pre-ordered plants are shipped out as soon as the plants are mature enough and have a root ball which is strong enough to cope with the shipping process.
Growers Guide
Please find our chilli growing instructions here.
View full details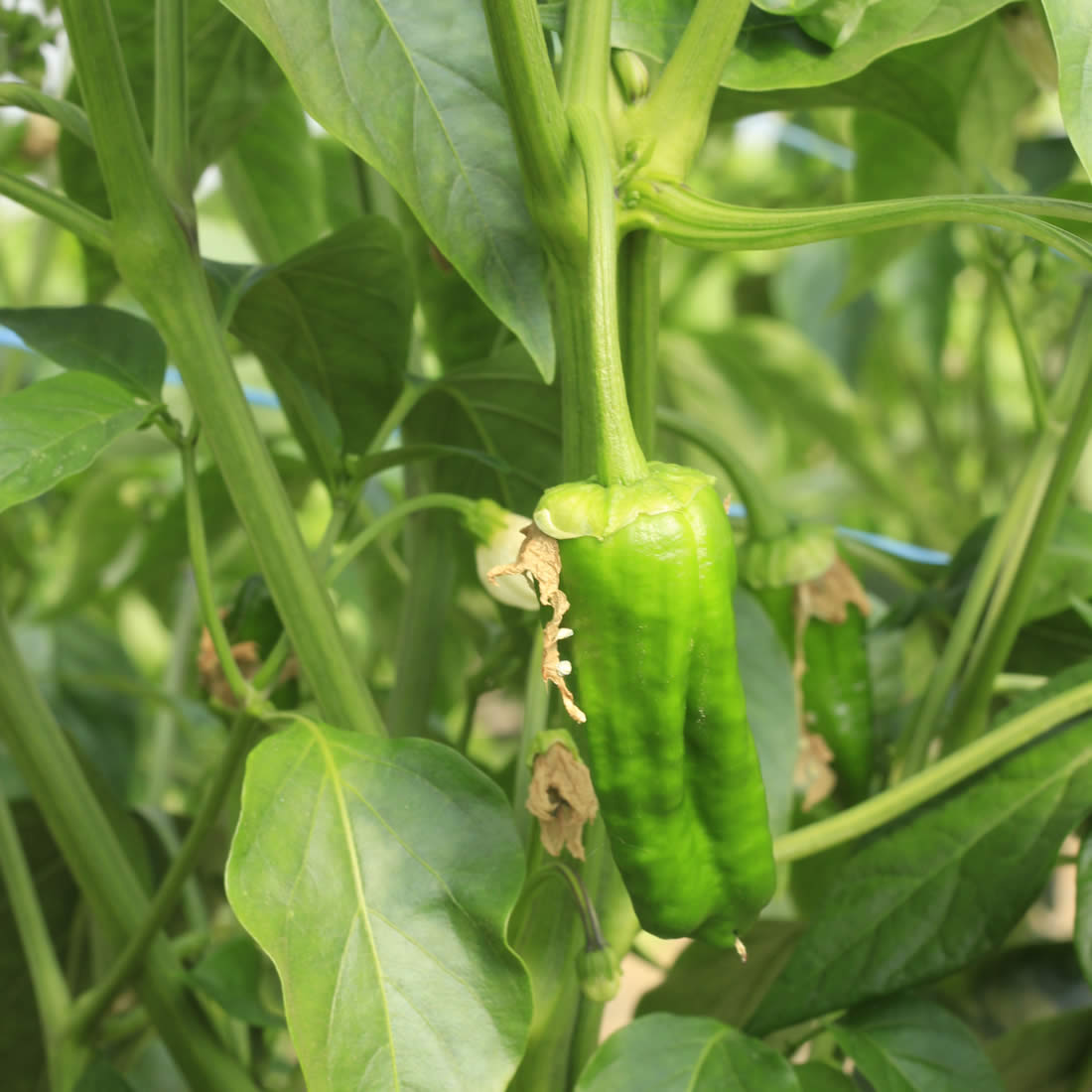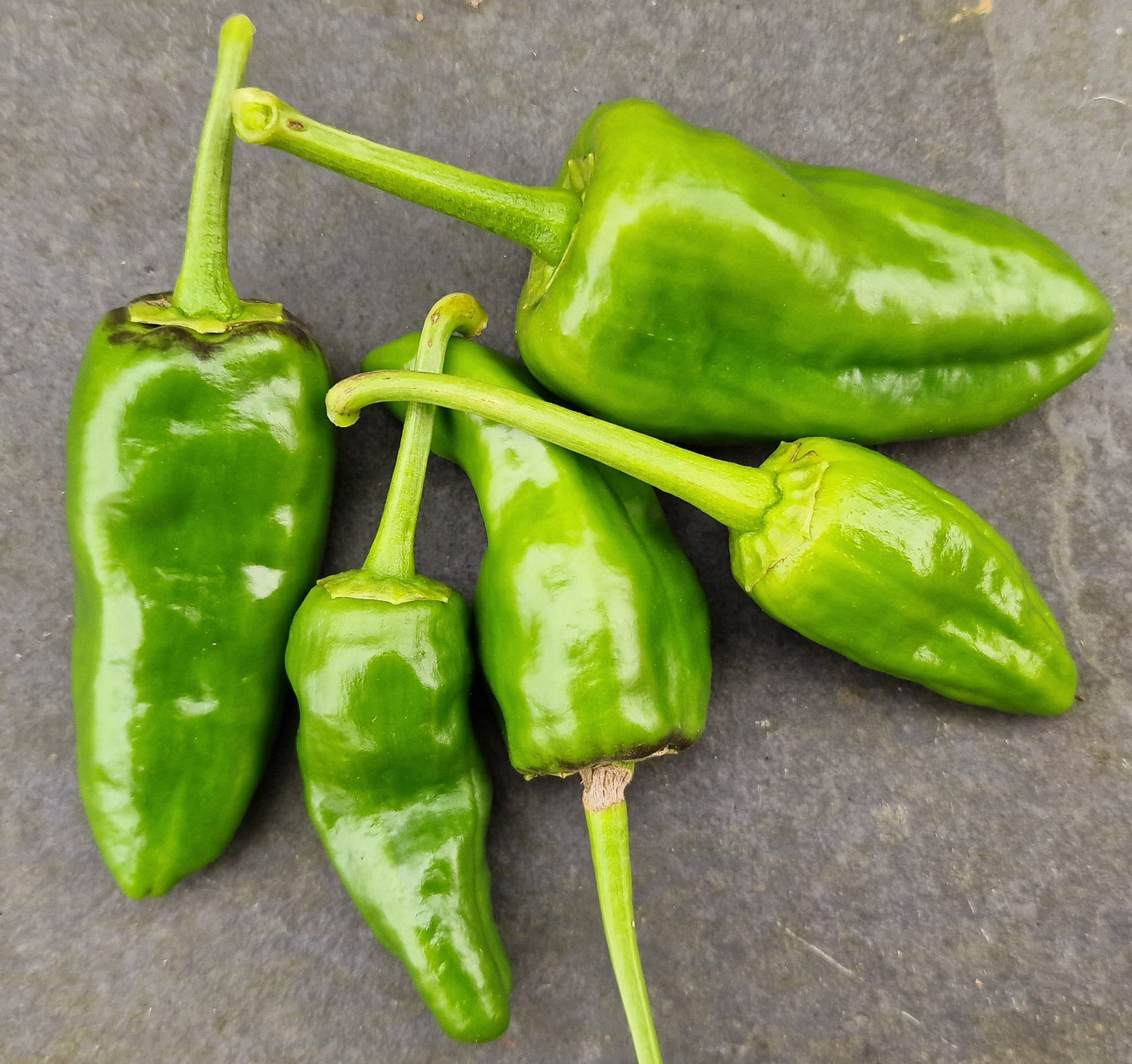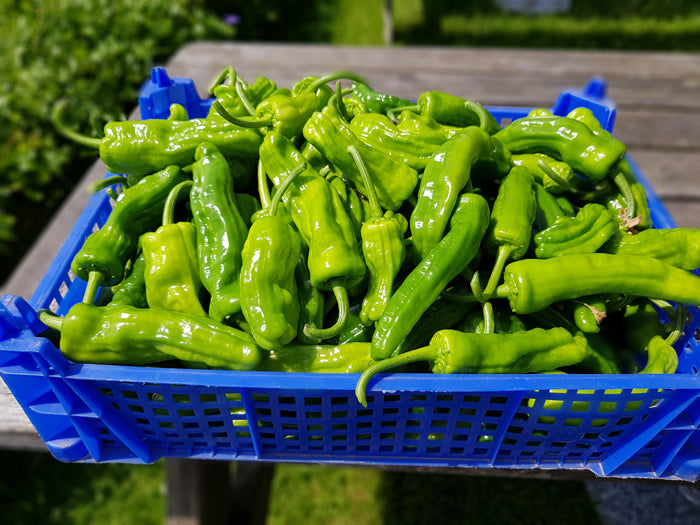 Don't order in advance
The 3 padron plants I ordered are thriving and I'm very happy with them.
But about a month after ordering I got the email saying 'We've got too many padrons!' and then offering more (I think 9 plants?) for a fraction of what I spent on 3. No offer to upgrade the order or anything, just a lesson to learn: don't order in advance as you may be able to save loads once the seedlings arrive.
Shipping Info

Orders are sent the next working day (excluding pre-order items)

Ask The Experts / Chilli Hotline

Please get in touch if you have a question