Very Hot
Regular price
Sale price
£3.25 GBP
Unit price
per
Sale
Temporarily out of stock
This is the most commonly grown Habanero and one of the easiest to grow. The fruits are up to 2.5cm x 4cm and are produced on a shrubby bush up to 70cm tall x 70cm wide. The fruits are ready to pick at around 100 days after the seedlings have been potted on, and the plant will continue cropping as long as suitable conditions are maintained. This is probably the most prolific habanero variety we have grown.
Information
Harvest: Pick when the fruits turn Orange - about 120 days from potting-on. Heat: 250,000 - 350,000 Scoville Heat Units. Size: 50cm High, fruits 3cm green to orange. Average contents 20 seeds.
Growers Guide
Please find our chilli growing instructions here. Note: not for commercial crop production
Storage
Store in a cool, dry place.
View full details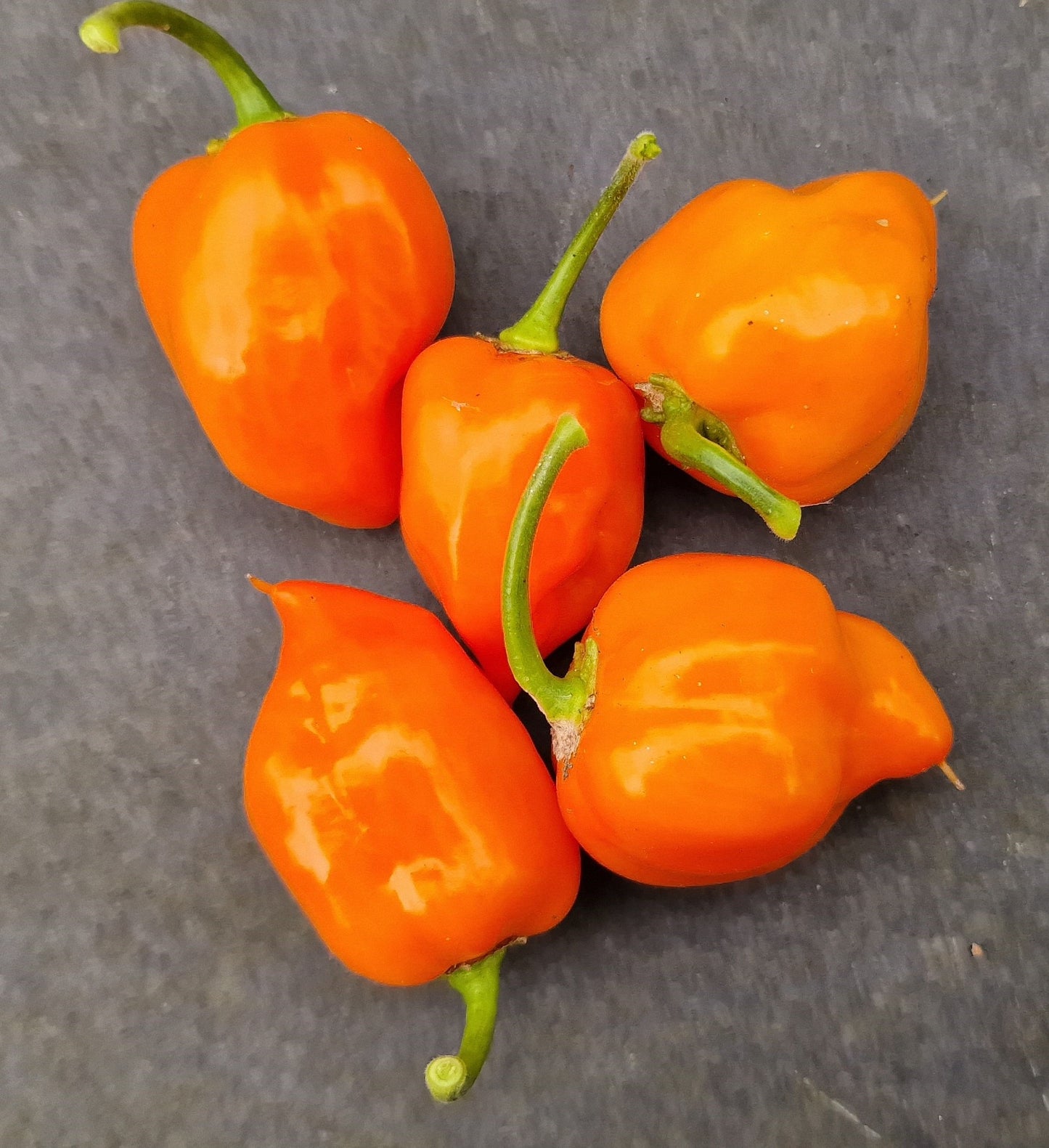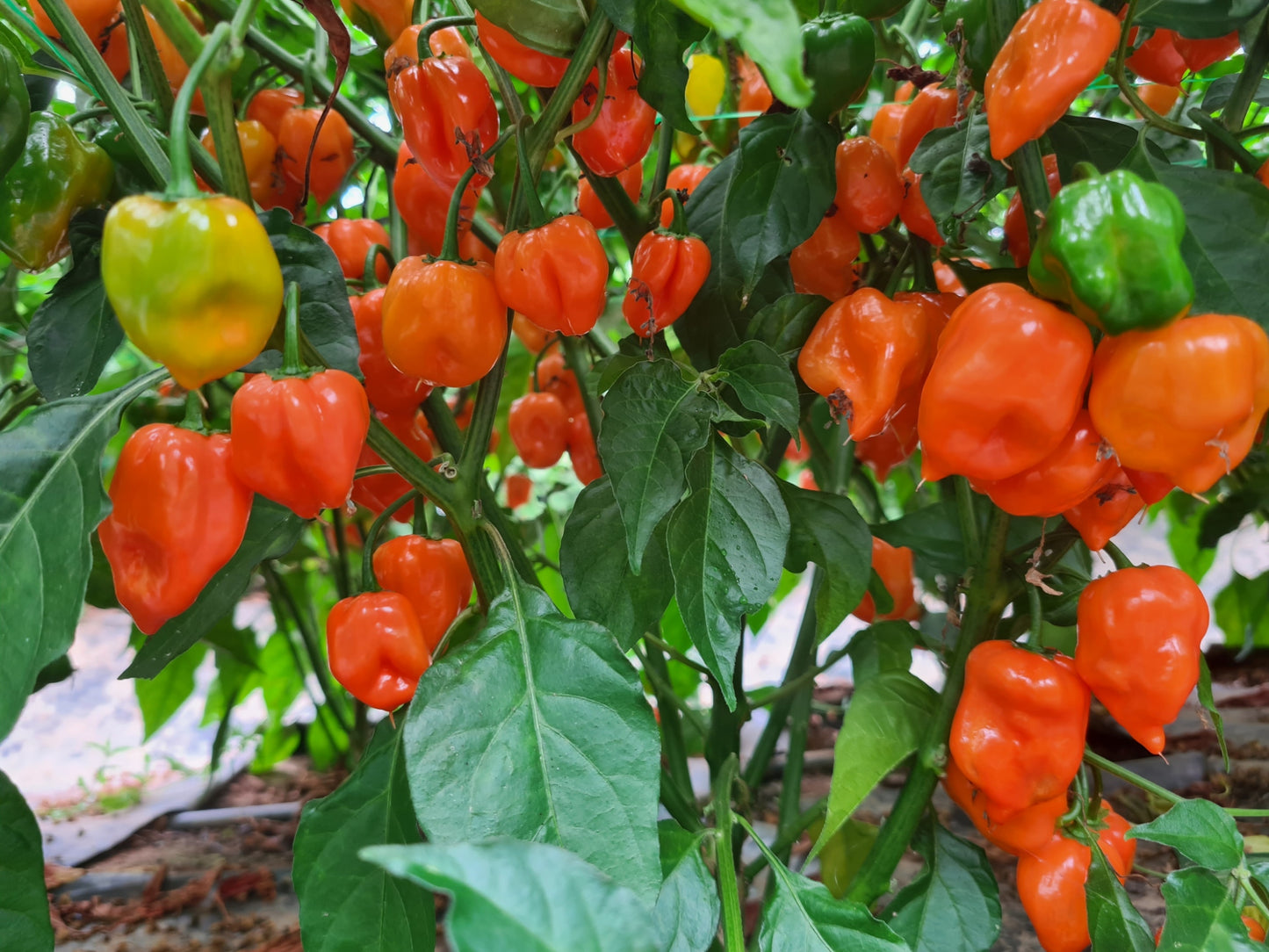 1st time grower for these.
I've really wanted to grow these for a while. If this years crops including 'prairie are anything to go by, I'll be expected a mass of colour next season.
Quick, 100% germination, especially for a hotter chilli. Looking forward to seeing this one grow and the tasty chillies 🌶
Shipping Info

Orders are sent the next working day (excluding pre-order items)

Ask The Experts / Chilli Hotline

Please get in touch if you have a question