Mild
Regular price
Sale price
£3.25 GBP
Unit price
per
Sale
Temporarily out of stock
Kashmiri chillies have a deep red colour and a mild heat that is highly prized. They are usually dried when red. From dried, soak in hot water and puree, or finely chop or grind with other spices to make an authentic curry paste.
The plant grows to about 1m tall and the fruits are 10cm long and 2cm wide, ripening from green to red. Plants can be grown directly in the ground or in pots. We recommend a minimum pot size of 2 litres, but 5 to 10 litres is ideal.
Heat level: mild, approximately 1,000 to 2,000 SHUs. Learn about Scoville Heat Units (SHUs) here.
Information
Average contents 20 seeds.
Growers Guide
Please find our chilli growing instructions here. Note: not for commercial crop production
Storage
Store in a cool, dry place.
View full details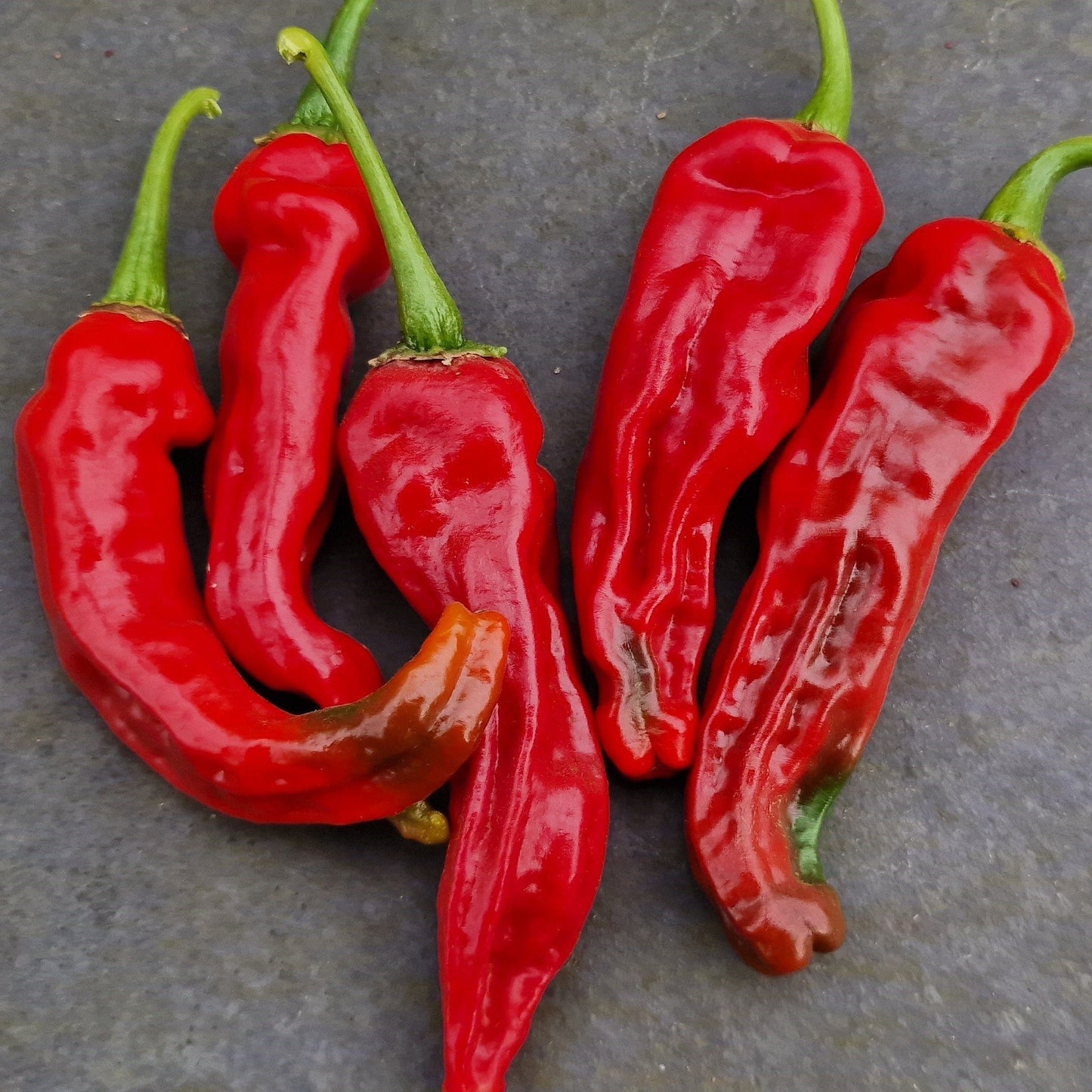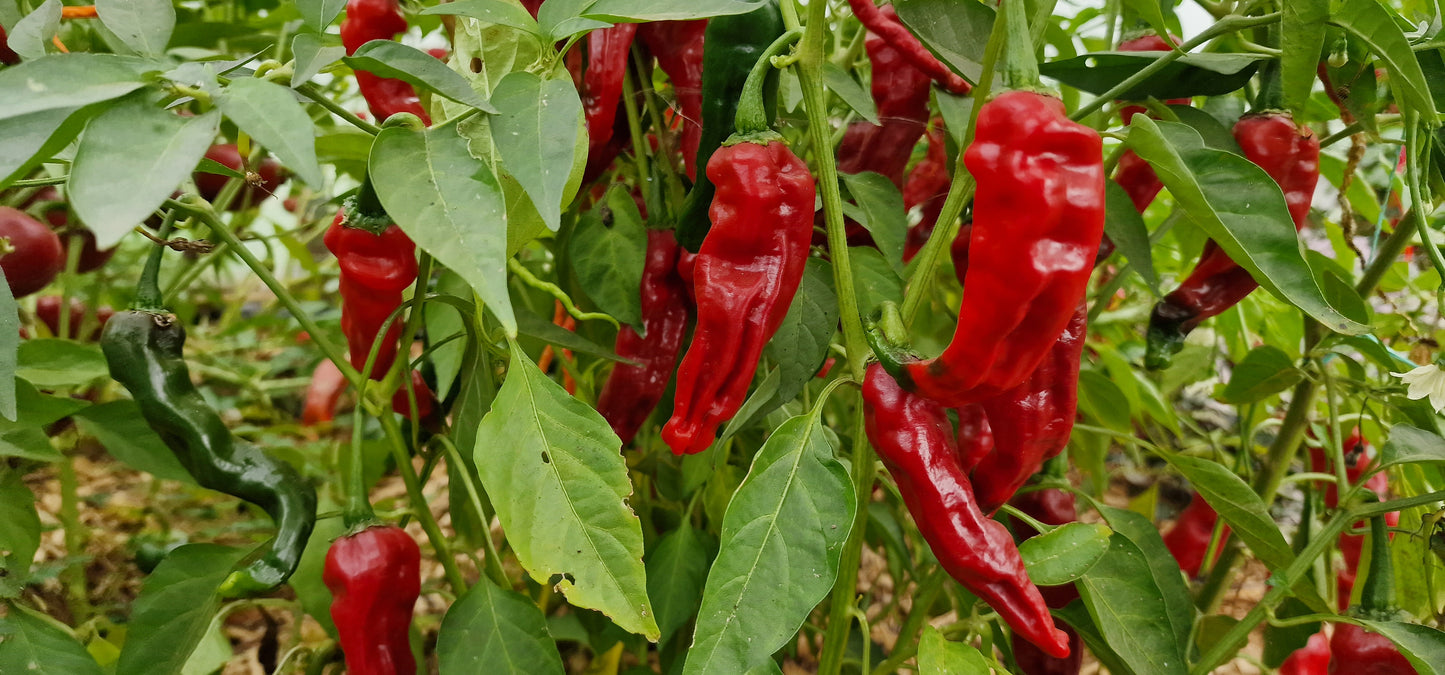 A little too early...
It's a little early to review as it's too early to plant!
I feel really confident buying seeds from South Devon as they are from a well known and trusted business.
I use these chillies all the time and have never had much luck in growing them, buying from well known internet giants and never quite knowing if they are genuine.
My seeds arrived on time and in quality packaging so the signs are there for success next year!
Shipping Info

Orders are sent the next working day (excluding pre-order items)

Ask The Experts / Chilli Hotline

Please get in touch if you have a question