Hot
Regular price
Sale price
£3.25 GBP
Unit price
per
Sale
Temporarily out of stock
Produces a semi-compact plant around 60cm tall. The fruits are pendant setting, very long (30cm) and wrinkled with a thin fruit wall.
Information
Heat: 20,000 to 30,000 Scoville Heat Units. Average contents 20 seeds.
Growers Guide
Please find our chilli growing instructions here. Note: not for commercial crop production
Storage
Store in a cool, dry place.
View full details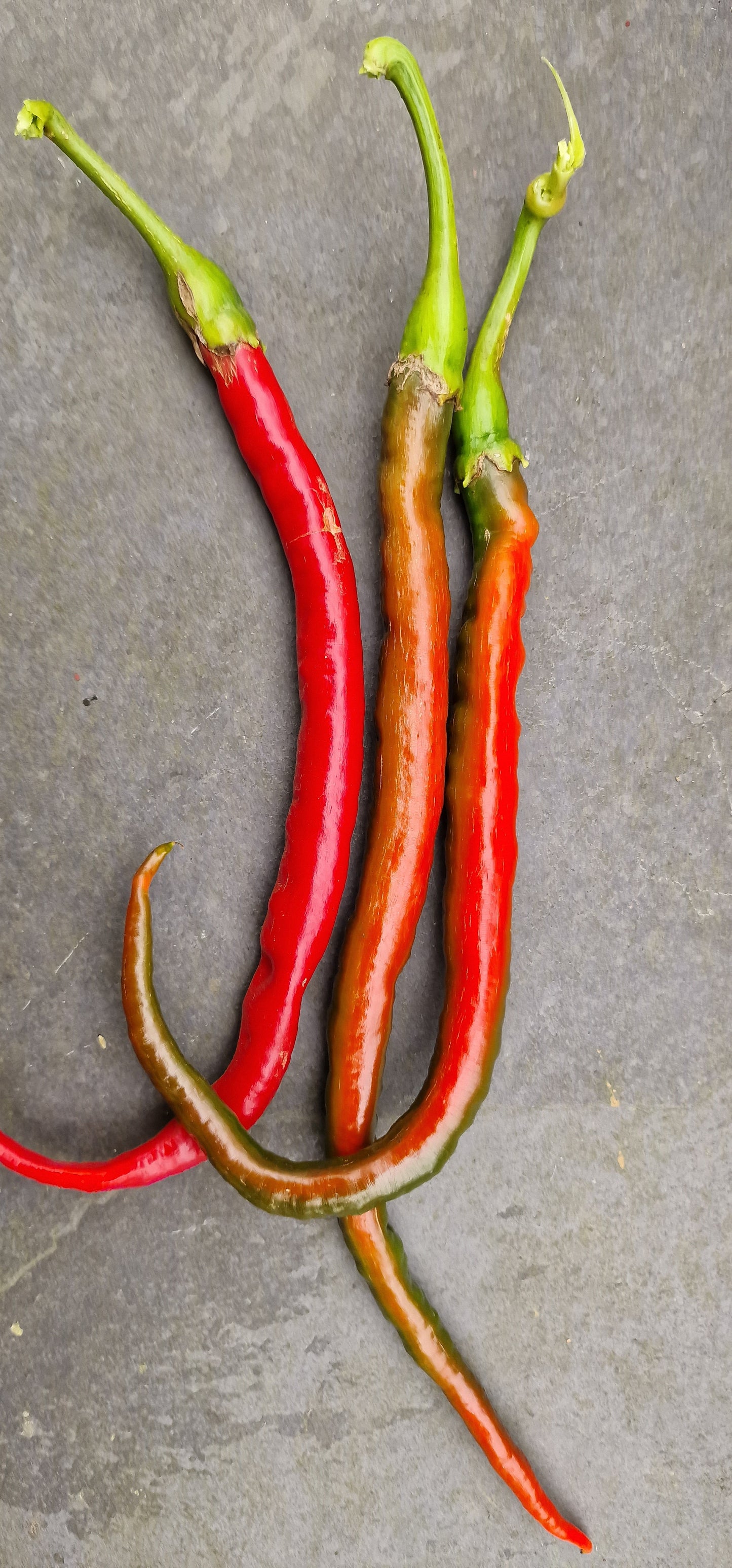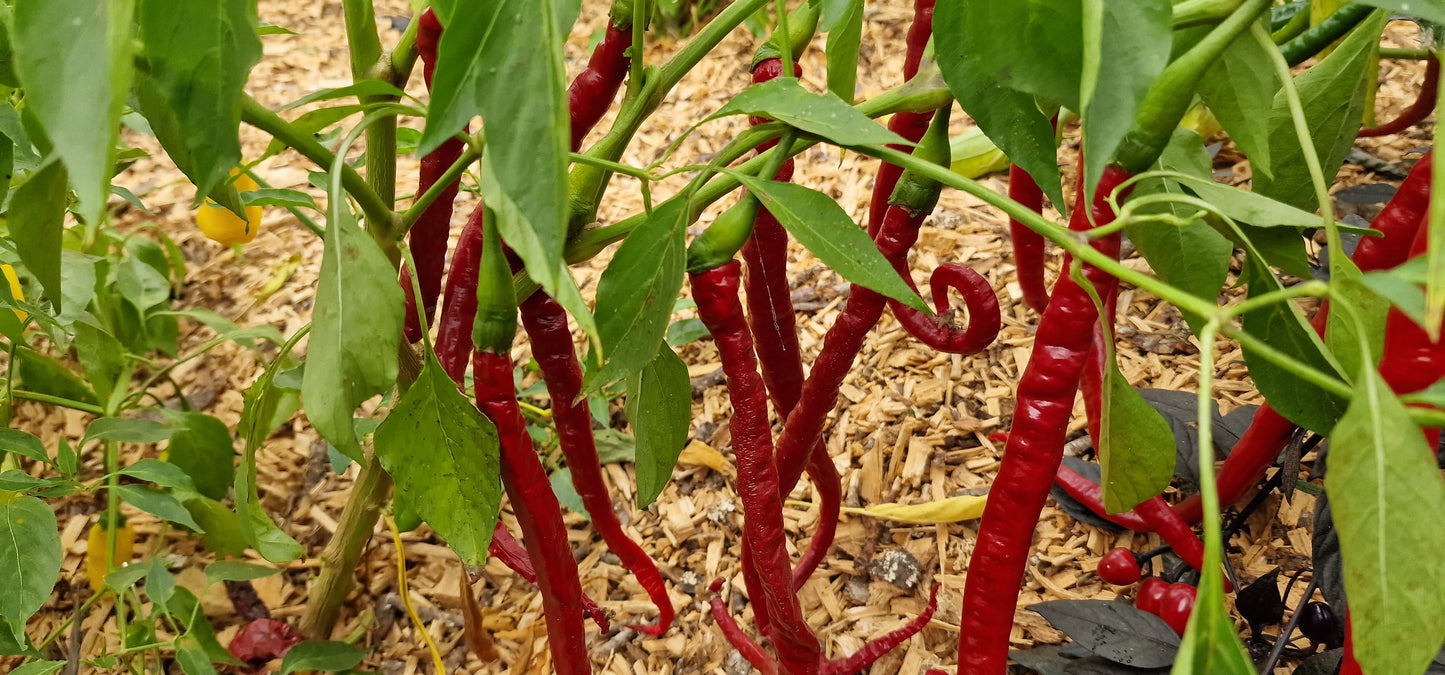 Grown before
Grew this a few years ago. Very impressive size of the plant. Good heat.
Looking forward for the fruits
Looking forward to tasting
Have grown this variety before with great success. We will see how these seed go but signs are promising! Good delivery and prompt arival
Very good service
Good, fast delivery. Excellent selection of chillies-will definitely use again.
Only disappointment is the farm/shop is not open many days of this he week as I would love to visit when I am in Devon this summer.
Joes long chilli is an excellent choice for adding to many dishes because it is hot but not too hot but for me, I make volumes of chilli sauce every year for family and friends and this chilli produces huge volumes of fruit easy to wash and prepare quickly due to its exceptional length.
You are welcome to have my sauce recipe. Just send me an email.
Shipping Info

Orders are sent the next working day (excluding pre-order items)

Ask The Experts / Chilli Hotline

Please get in touch if you have a question