Very Hot
Regular price
Sale price
£4.70 GBP
Unit price
per
Sale
Temporarily out of stock
Hot Orange Habanero - fruity flavour with a powerful heat. It's ideal for adding heat and flavour to spicy dishes, and a few drops go a long way when used as a table condiment. This is made with our Fresh Orange Habanero chillies.
Information
Heat Rating: 8/10 (150,000-200,000 Scoville Heat Units) Container: 100ml Glass bottle with tamper-evident seal
Ingredients
Just Fresh Orange Habanero chilliies, spirit vinegar, and a little salt.
Storage
Refrigerate once opened and use within 6 weeks.
Awards
Winner of a Gold Great Taste Award 2005.
Winner of a Gold Taste of The West Award 2007.
Winner of a Gold (one-star) Great Taste Award 2010.
View full details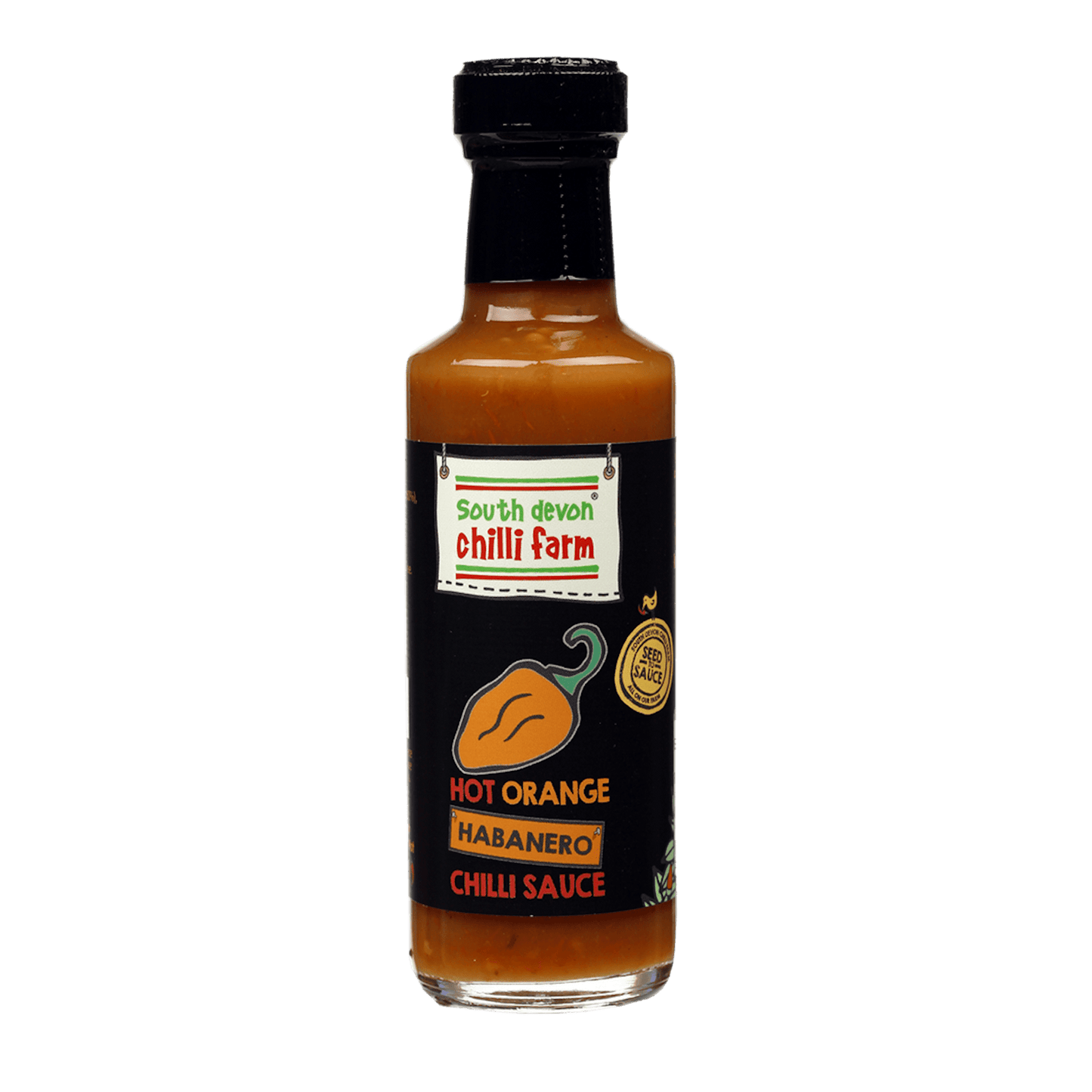 Hot chilli sauce
Really lovely hot sauce fresh tasting perfect for making curry or adding to wraps and sandwiches for that extra kick
Awesome sauce to be handled carefully
Love the flavour, a properly hot sauce but manageable.
Unsure
This sauce has my taste buds going insane ...do I like it?
Yes absolutely.
Although, the flavour isn't to everyone's taste, due to a intense pepper after burn, its still worth a try.
Small but mighty!
This sauce packs a punch! Very spicy and tear inducingly hot. Very tasty, smells amazing but you only need a little to go a long way.
Orange habenero
Great smooth taste with a fruity punch
Shipping Info

Orders are sent the next working day (excluding pre-order items)

Ask The Experts / Chilli Hotline

Please get in touch if you have a question