Medium
Regular price
Sale price
£3.25 GBP
Unit price
per
Sale
Temporarily out of stock
A classic, mild-heat, American/New Mexican chilli. Traditionally dried when red and used throughout Mexico as a base for rich salsas, mole recipes and sauces. They add a complex fruity flavor with little burn. Add other chillies to increase the heat.
Information
Guajillos can be used as a green chilli - see our Hatch New-Mex Green Chilli Sauce recipe for a description of how to skin chillies and a how to make a Devon version of the Hatch chilli sauce.
Note that only chillies actually grown in Hatch, New Mexico, can be called Hatch chillies - although we do have a small hamlet called Hatch, only a couple of miles from the chilli farm!
Harvest: Pick when fully grown - about 70 days from potting-on. Can be used green or Red. Heat: 3,000 to 5,000 Scoville Heat Units. Average contents: 20 seeds.

Growers Guide
Please find our chilli growing instructions here. Note: not for commercial crop production
Storage
Store in a cool, dry place.
View full details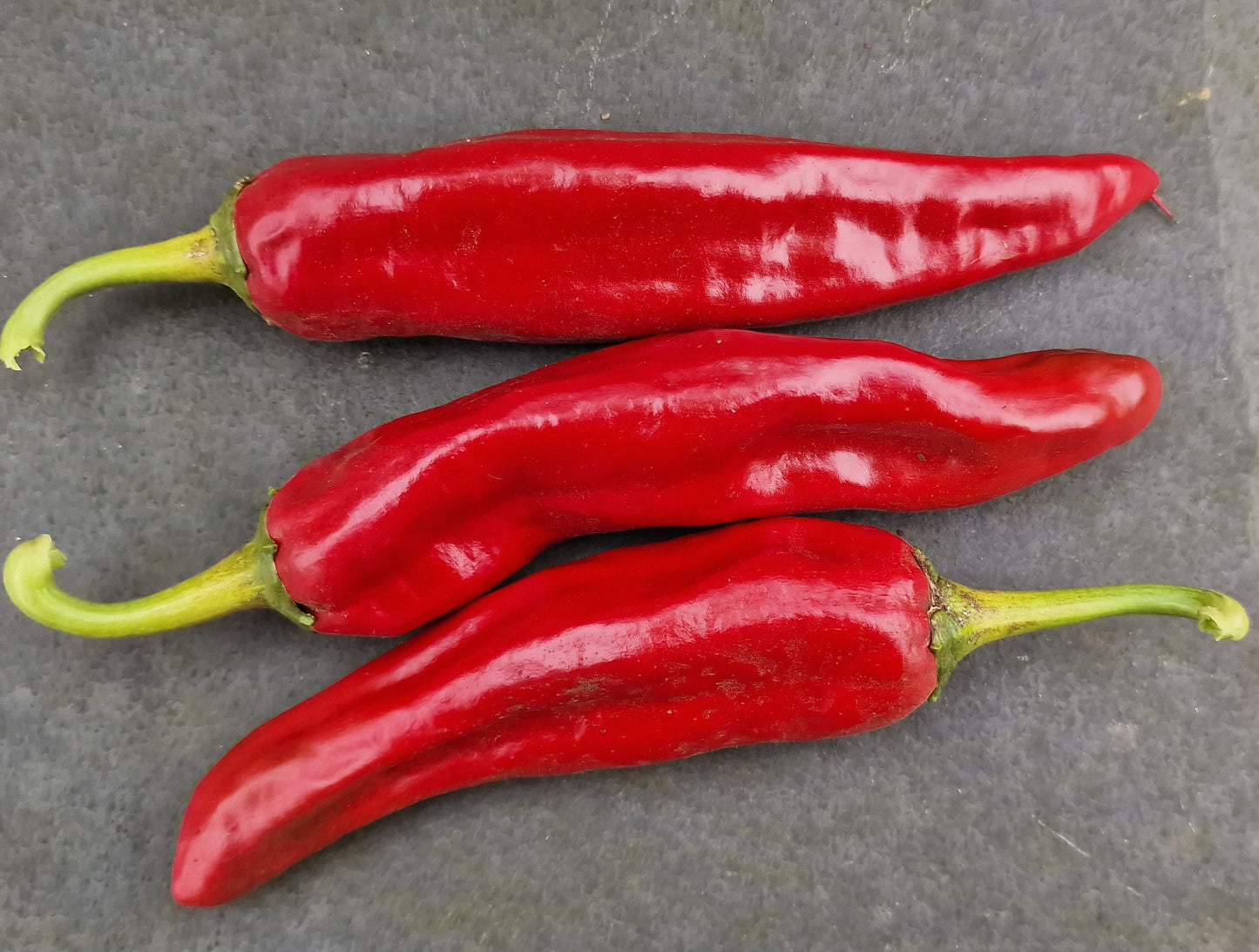 So far so good. All germinated.
Shipping Info

Orders are sent the next working day (excluding pre-order items)

Ask The Experts / Chilli Hotline

Please get in touch if you have a question