Extremely Hot
Regular price
Sale price
£5.75 GBP
Unit price
per
Sale
Temporarily out of stock
Extremely hot chilli paste with fresh and dried Bhut Jolokia chillies for a longer and more immediate heat sensation! Extreme Chilli Mash is a ready-to-go paste; giving you Bhut Jolokia heat without the pain of handling these incredibly hot chillies.
Information
Bhut Jolokia has been recorded at over 1 million Scoville Heat Units. Just add a small spoonful into your recipe to add plenty of heat! There is no chilli extract in this product - it is just Bhut Jolokia chillies (fresh and dried), Habanero chillies (fresh), red peppers, cider vinegar, lemon juice and a little salt. Heat Rating: 10/10. Glass jar with tamper-evident lid.
Ingredients
Fresh & dried Bhut Jolokia chillies, habanero chillies, red peppers, cider vinegar, fresh lemon juice, salt.
Storage
Refrigerate once opened and use within 6 weeks.
View full details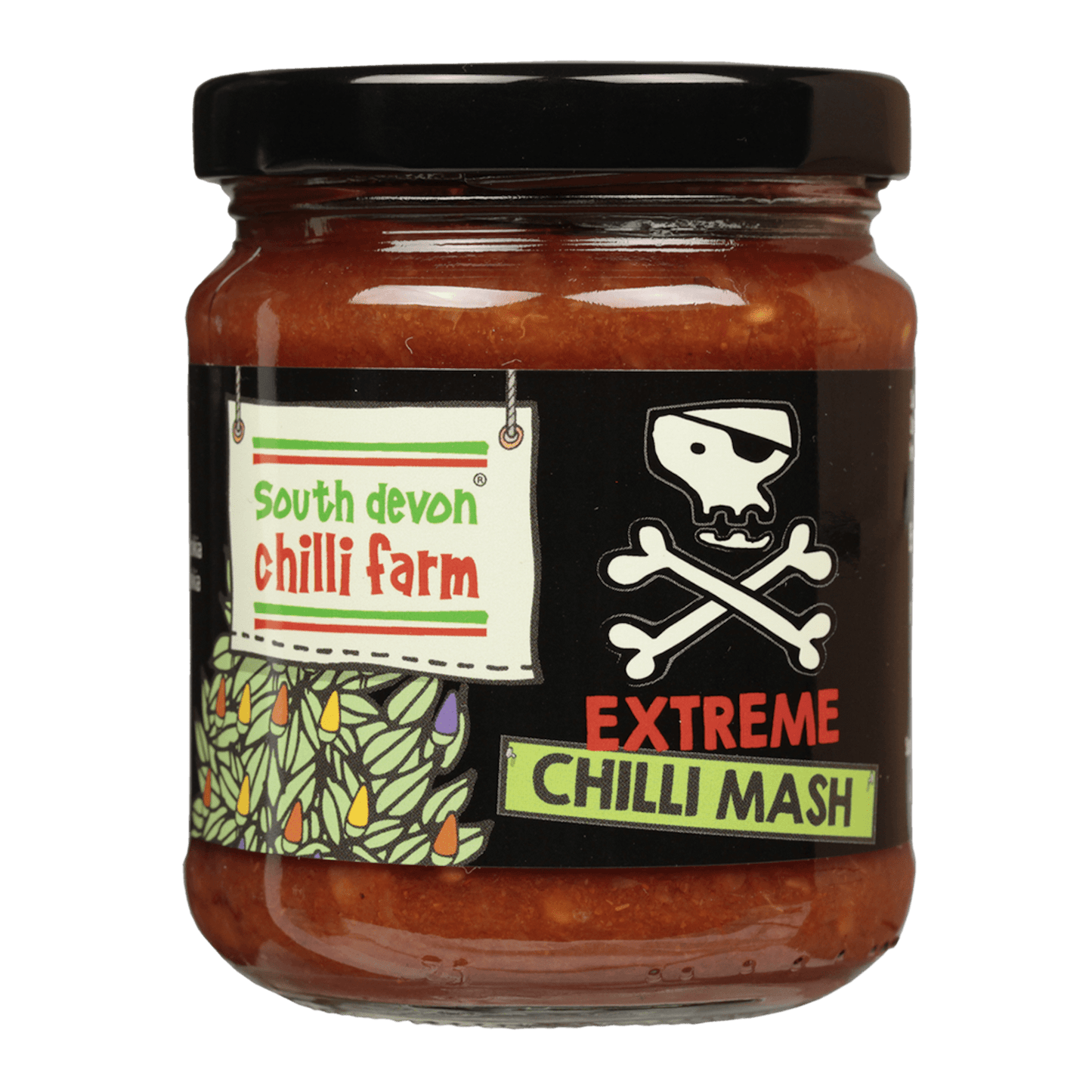 Delicious
In our opinion this is one of the best chutneys we've ever had and we have had quite a few!
Awesome
This mash is completely awesome amd wickedly hot. Put it in everything, especially Greek yoghurt!
Awesome
Nothing comes close to the quality and ingredients of SDCF's Extreme range; a sublime kick of heat without destroying the flavour of the food you add it to. First time experience with this "mash" — it exceeded expectations 🙌🏼
A beautiful mash.
Perfect heat, love the flavours.....thankyou.
I have just ordered two more, it's one of a kind.
amazing stuff
I put this stuff in almost anything that needs some spice (which is almost everything). It's tasty and very hot, and I really recommend it for anyone who likes a good, solid kick in their food.
Shipping Info

Orders are sent the next working day (excluding pre-order items)

Ask The Experts / Chilli Hotline

Please get in touch if you have a question