Mild to Hot
Regular price
£0.00 GBP
Sale price
£26.35 GBP
Unit price
per
Sale
Temporarily out of stock
Six great flavours to spice up any meal, including our extremely hot, Extreme sauce. Contains (hottest to mildest): Extreme Sauce (Bhut Jolokia), Hot Orange Habanero, Peruvian, Piri Piri, Jalapeno and Cherry Bomb.
Information
Contains: 6x100ml glass bottles with tamper-evident seals. Packed in cardboard box with glossy sticker.
Ingredients
Extreme sauce: (Dried Bhut Jolokia chillies (imported - 8%, equiv.50% once rehydrated), fresh Bhut Jolokia chillies (2%) red peppers (40%), spirit vinegar, salt.) All other sauces: (fresh chillies (60%), spirit vinegar, salt.)
Storage
Refrigerate once opened and use within 6 weeks.
View full details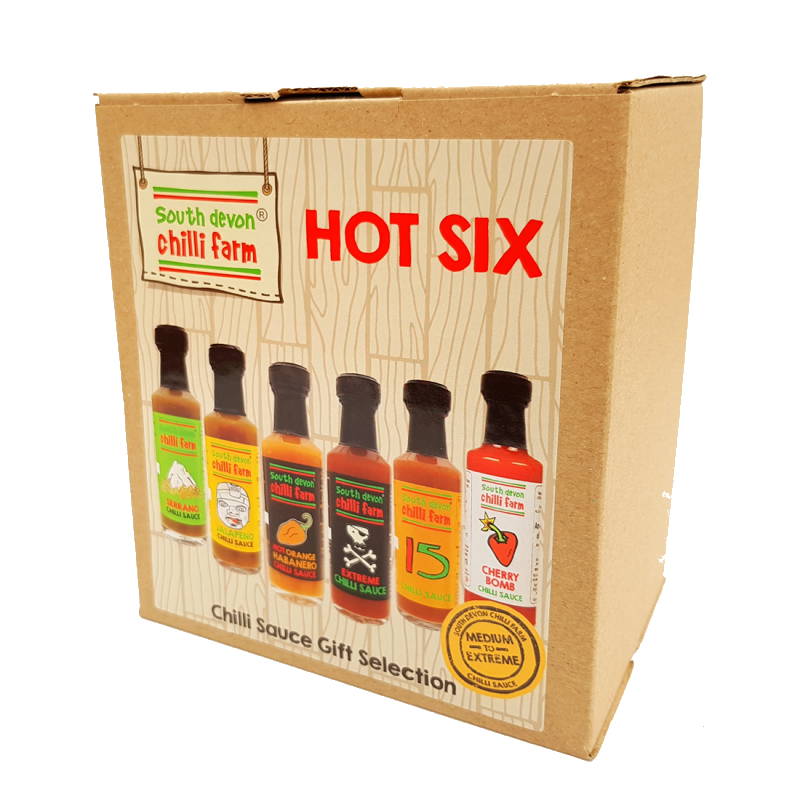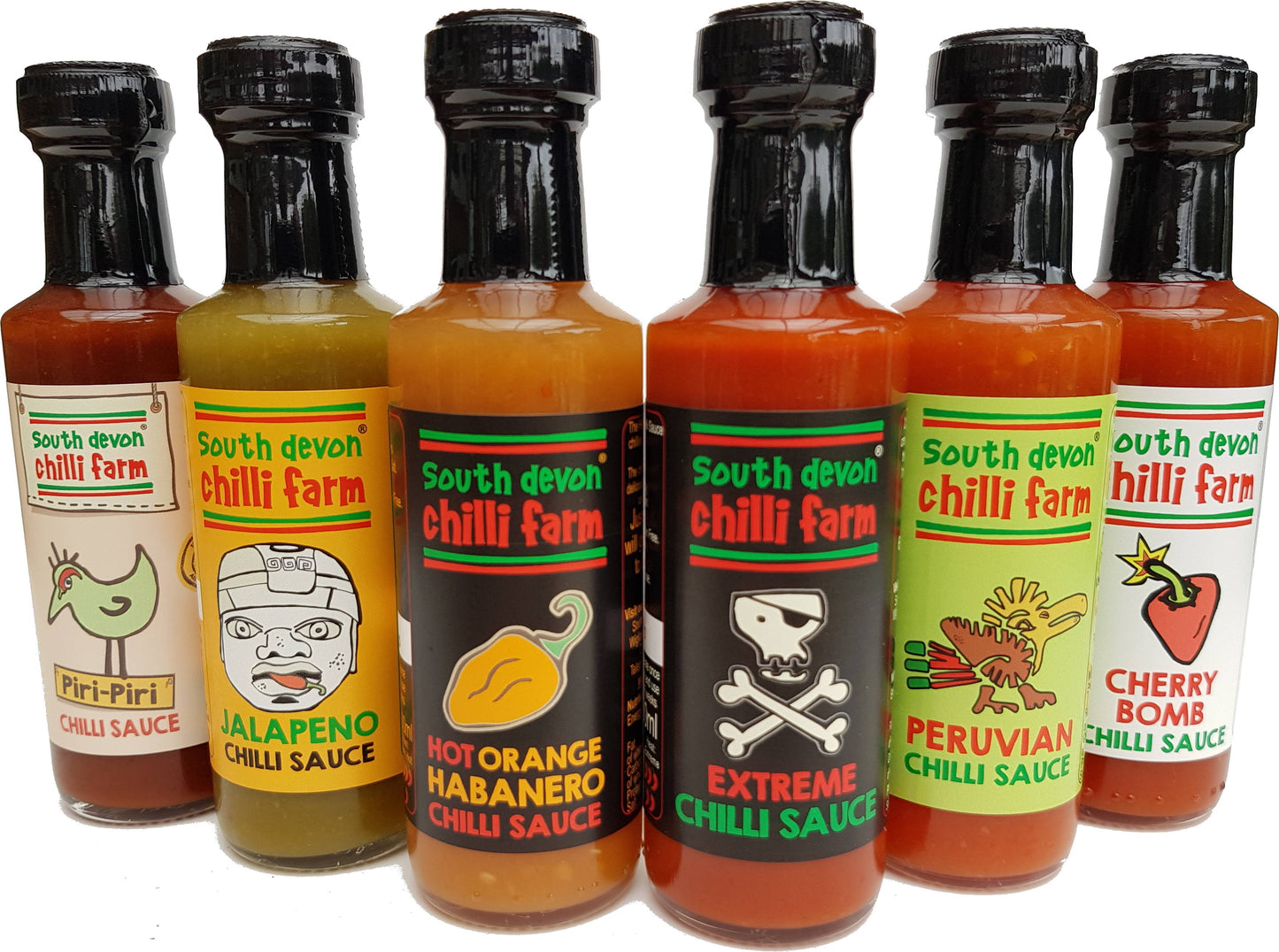 Top Notch
I have been using South Devon Chilli Farm for a number of years now. For either bottled super sauces (I love hot), and or for a mix of less super hot for friends and family as gifts. This time I opted for a mixed selection. Arrived on time, nice gift box, with a wonder array of sauces. As always top notch.
Love these!
I got given these for my Birthday a while back and totally love them. Ordering a second box now :)
Good, but not hot enough
The sauces were lovely, but the 'extreme' was no where near as hot as the habanero sauce.
We were a tad disappointed that it wasn't as hot as made out to be.
Overall great!
Great product, efficient service and delivery - thank you very much
I bought this as a present for a friend. and he was delighted. Very easy to order, efficient delivery and an excellent product.
Great mix!
Gift for Father's Day - he loved it. Would love to see more Father's Day/Event based tailored packages on offer.
Shipping Info

Orders are sent the next working day (excluding pre-order items)

Ask The Experts / Chilli Hotline

Please get in touch if you have a question