Mild to Very Hot
Regular price
Sale price
£10.10 GBP
Unit price
per
Sale
Temporarily out of stock
This Chilli Selection Growing Kit has everything you need to start growing four of our favourite chilli varieties, on a windowsill or in a greenhouse.
The kit includes 5 seeds of each variety; the chilli varieties range from mild to very hot.
Depending on stock, typical seed varieties it might include are: Apache, Jalapeno, Habanero, Razzamatazz, Serrano, Big Bomb, Pepperoncini - this may vary from the description on the side of the box.
Note : the kits currently contains: De Cayenne (Hot), Razzamatazz (Hot), Jalapeno (Medium), and Rokita (Medium)
Information
Chillies are very rewarding plants to grow - they look great and can produce large crops.
This kit contains all you need to grow your own chillies from seed in a snazzy gift box.
The kit contains:
1 x Propagator with lid (holds 8 compost plugs), 8 x coir compost plugs (peat-free), 4 x plant labels, 1 x marker pencil, 1 x full instructions on the box, 4 x varieties of chilli seeds (5 seeds of each variety: 20 seeds in total - sent in silver foil pouches with the chilli variety printed on each) Once your seeds have germinated and grown into healthy seedlings with 2 or 3 sets of leaves, they can be easily potted on by placing the whole plug into a 1 litre pot containg some free draining potting-on compost such as a John Innes No. 2 formula, or coir compost.
Pots and compost are available on our website. The propagator in the kit is designed to take 8 Coir compost plugs (peat-free); once the seedlings are potted on, you can purchase more compost plugs and re-use the propagator.
Apart from the pencil and the plant markers, all the components of this kit are available separately. Chilli seed germination and plant growth needs a temperature of at least 20c. To increase the speed of germination and the growth-rate of seedlings during the colder months, place the propagator on a heat source such as a radiator, a warming mat or a thermostatic heating mat.
Growers Guide
For instructions on re-hydrating and sowing seeds into plugs in our propagators, see our separate "growing kit instructions"
View full details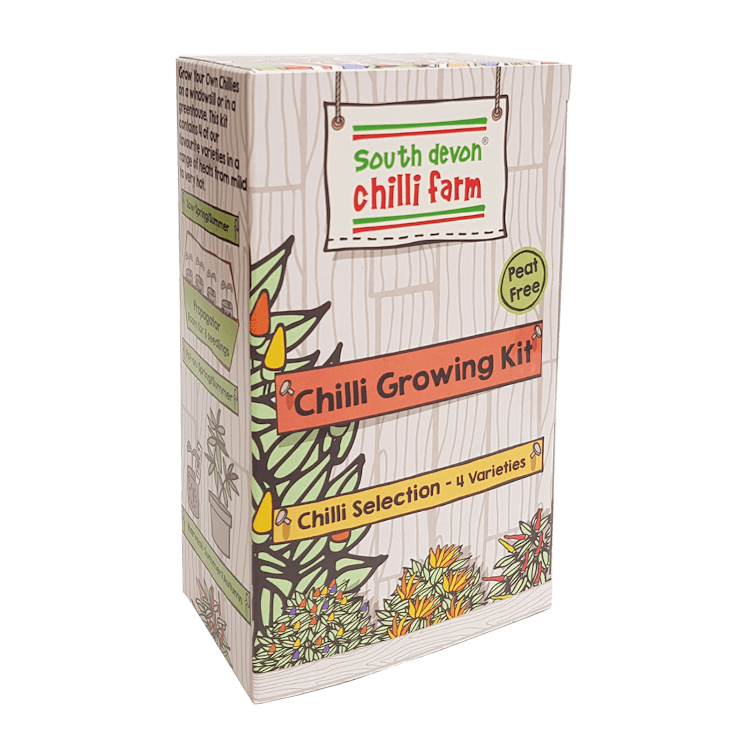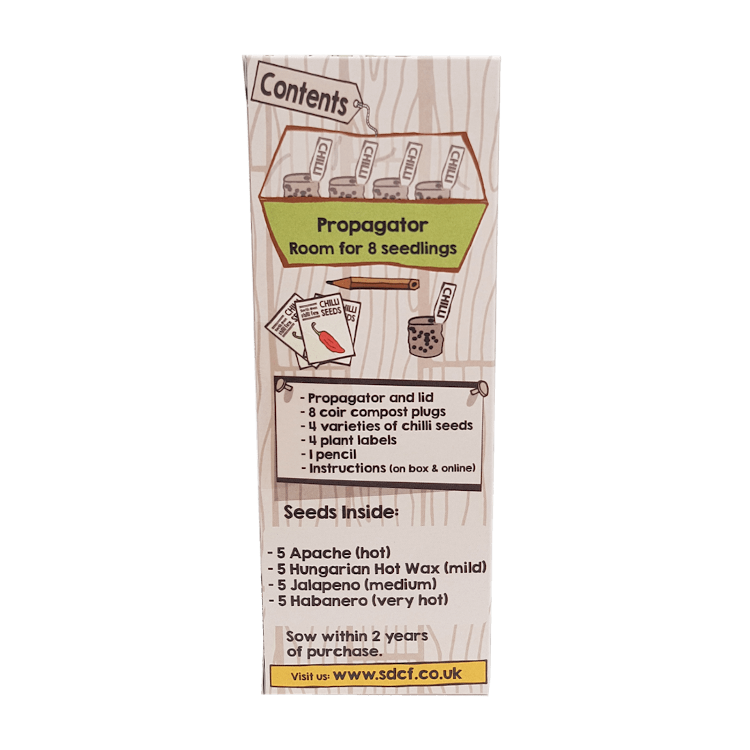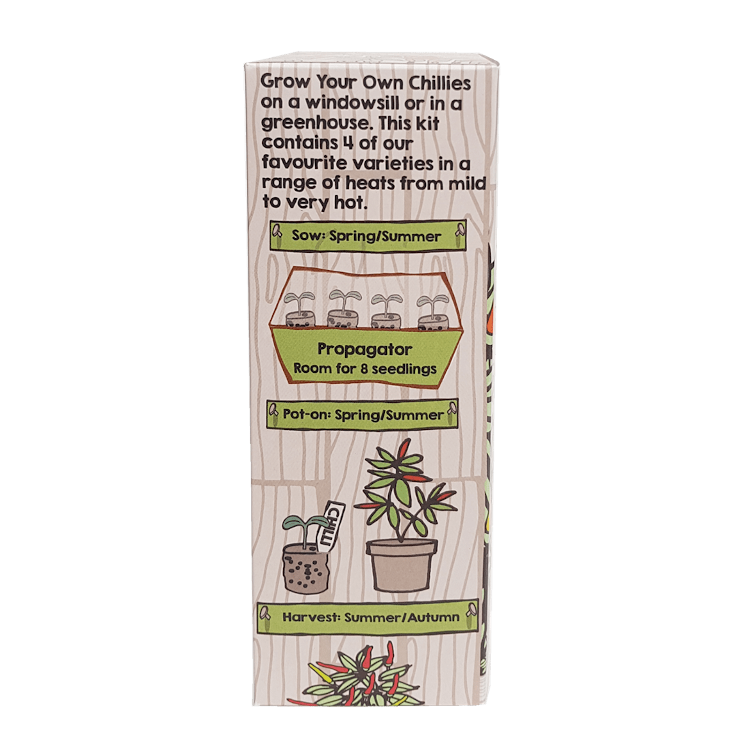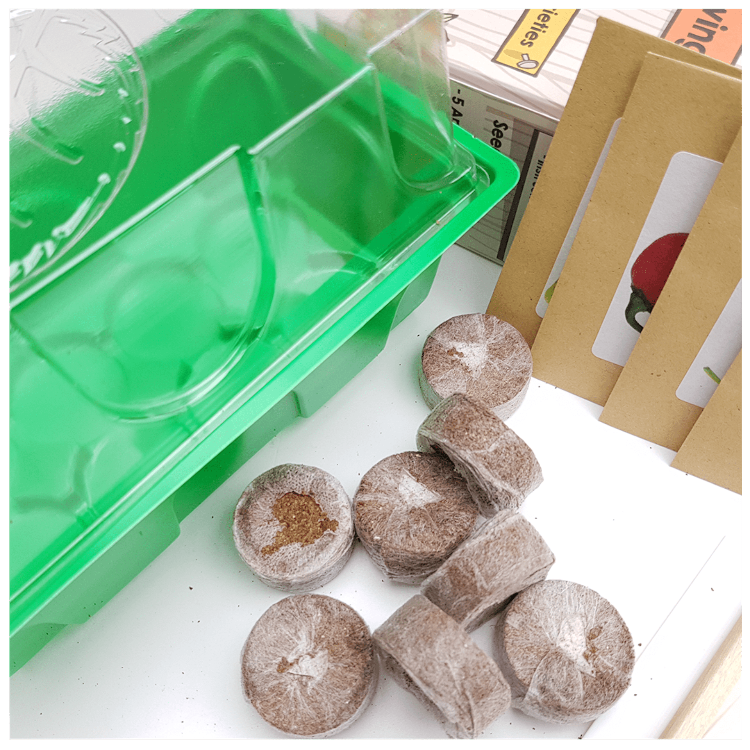 Chilli Kit review
Easy installation good clear instructions and easy setup
4 Chillies box
Nice and compact, and an unusual gift to give for a gardener! Really good delivery time too!
Shipping Info

Orders are sent the next working day (excluding pre-order items)

Ask The Experts / Chilli Hotline

Please get in touch if you have a question