Extremely Hot
Regular price
Sale price
£5.00 GBP
Unit price
per
Sale
Temporarily out of stock
The Carolina Reaper has been measured at over 2 million scoville units and is the hottest chilli we currently grow. This chilli was given the 'hottest in the world' title in August, 2013 and was bred by the PuckerButt company in South Carolina, USA. Incredibly, the record for eating three of these fruits is just over 12 seconds!
Information
Harvest: Pick when the fruits turn red - about 120 days from potting-on. Heat: 1,800,000 - 2,200,000 Scoville Heat Units. Size: 1m High, fruits 5cm green to red. Contents: 20 seeds per packet
Growers Guide
Please find our chilli growing instructions here. Note: not for commercial crop production
Storage
Store in a cool, dry place.
View full details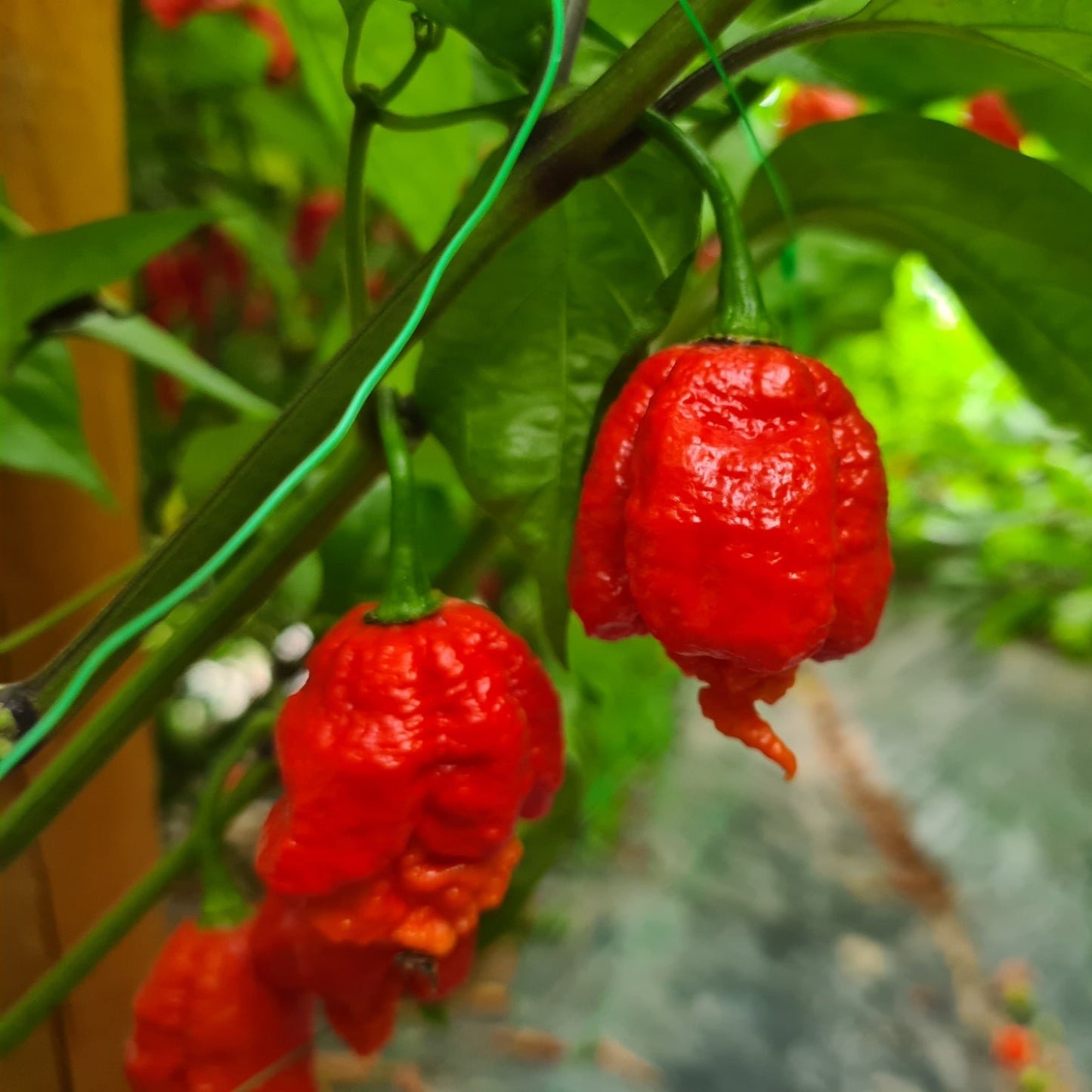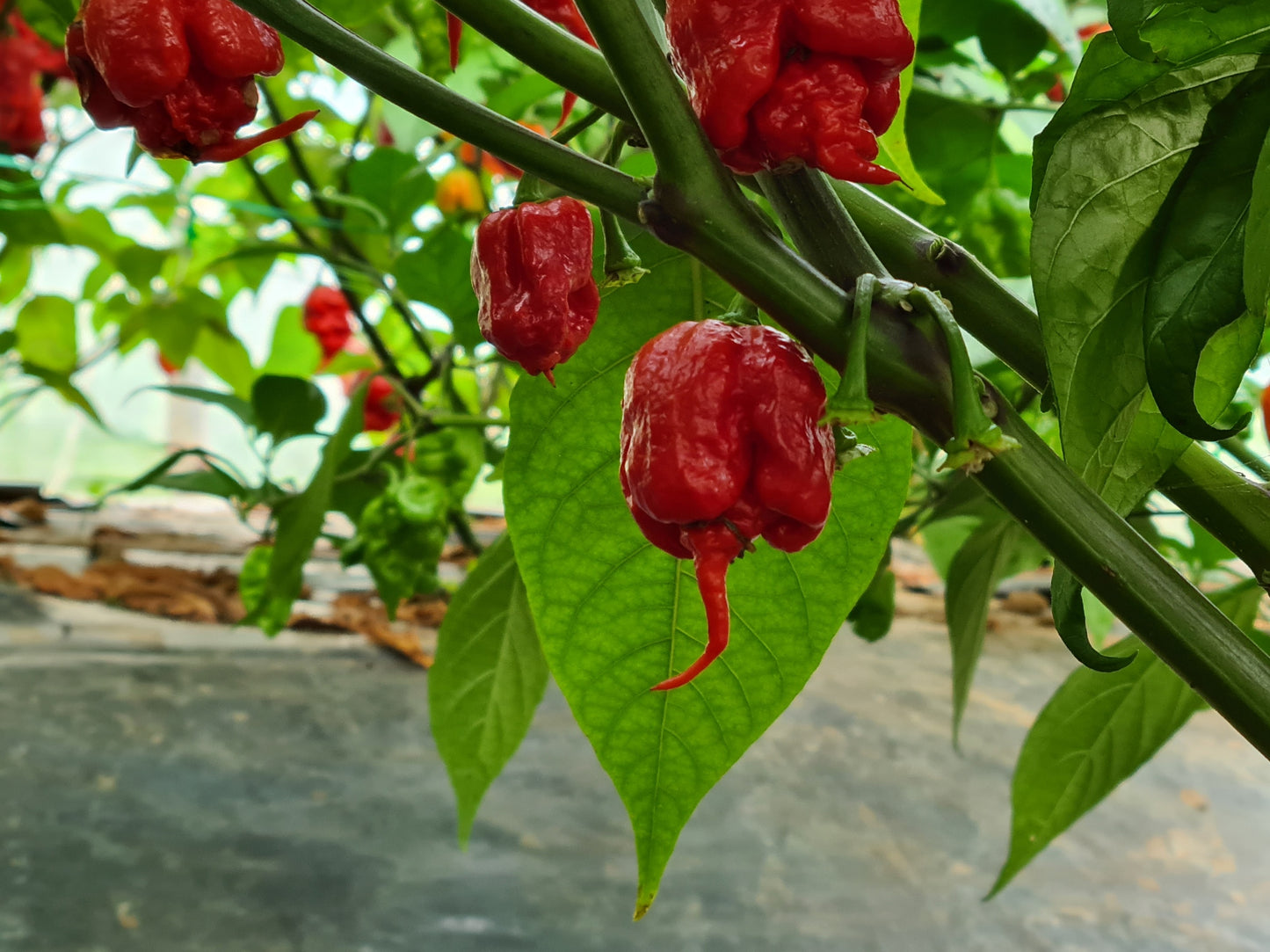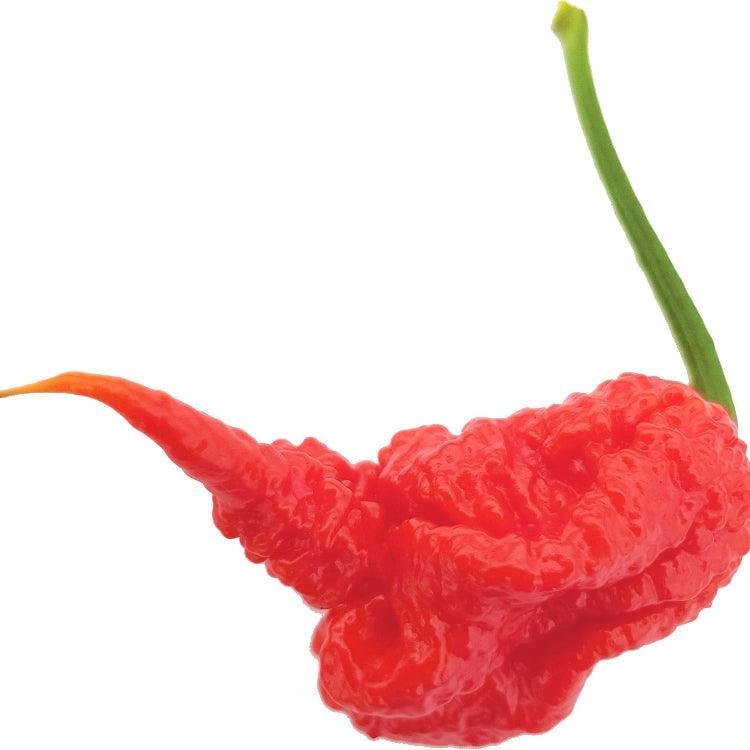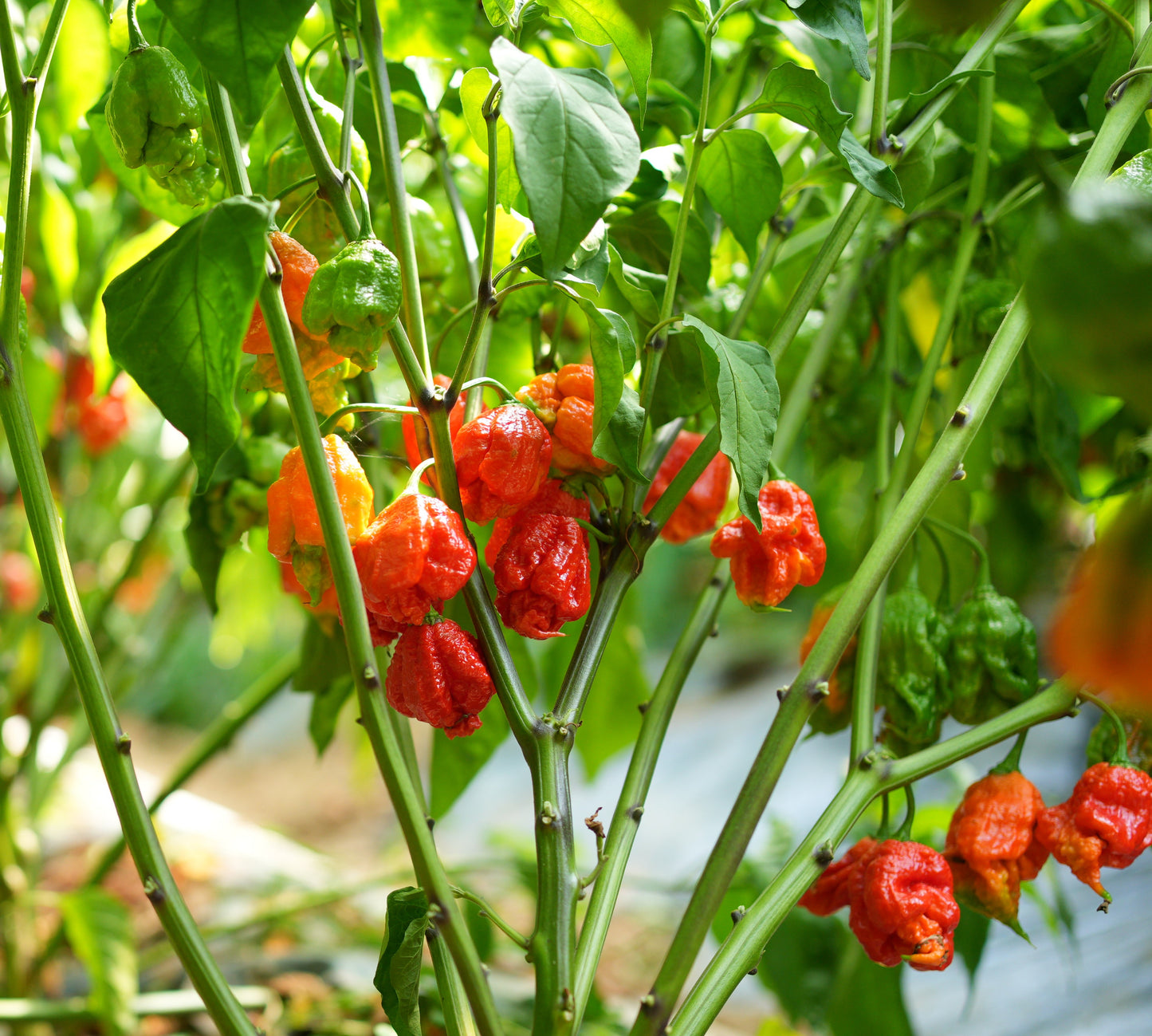 They are seeds
I received the seeds. They are definitely seeds.
Once they have grown into chillis, I will revisit my review, for now I don't know if they will make my arse fall out as they are just seeds.
very hot
being an ex world record holder quite simple to grow great results
Carolina reaper
Fantastic service, ordered seeds and arrived quickly. Planted and now of the 20 seeds 19 have germinated. Would order again.
Amazing service and seeds
I ordered the seeds in September 2022 and planted them at the end of February 2023, only 1 seed failed to germinate! The instructions provided are useful and I now have an abundance of seedlings that are about to be potted on. I highly recommend these seeds and the Chilli Focus feed that they also sell
Shipping Info

Orders are sent the next working day (excluding pre-order items)

Ask The Experts / Chilli Hotline

Please get in touch if you have a question