Very Hot
Regular price
Sale price
£3.25 GBP
Unit price
per
Sale
Temporarily out of stock
A large, bright-yellow Habanero with extreme heat and fruity flavour producing large (6cm long) fruits turning green to yellow. Plant grows to 1m high.
Information
Harvest: Pick when the fruits turn yellow - about 120 days from potting-on. 
Contents: 20 seeds per packet.
Heat: 250,000 - 350,000 Scoville Heat Units.
Growers Guide
Please find our chilli growing instructions here. Note: not for commercial crop production
Storage
Store in a cool, dry place.
View full details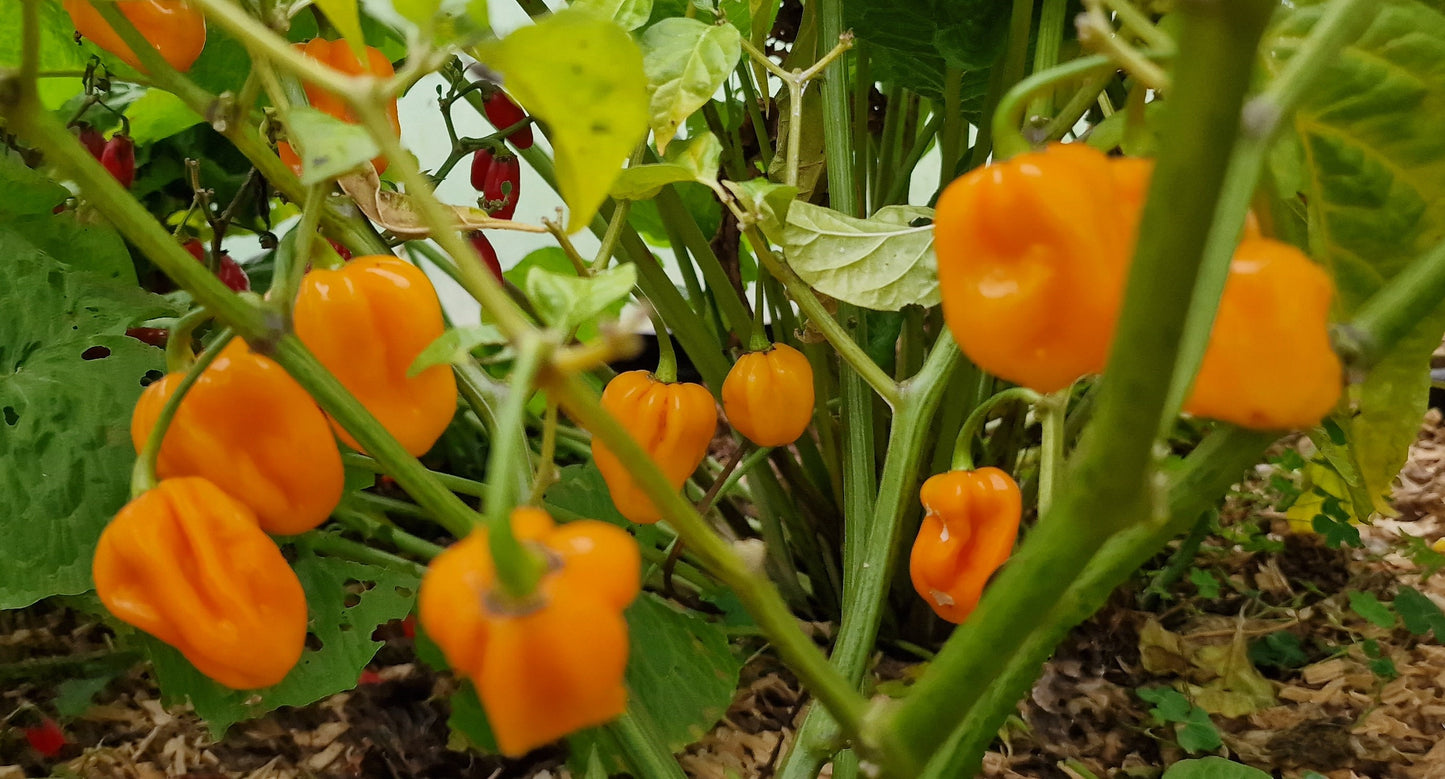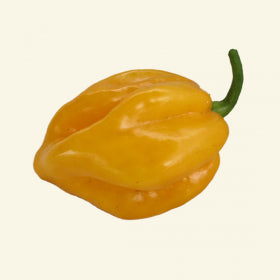 Great tasting with good heat
Love Habanero chillis and have been growing from these seeds at the chilli farm for two years now. Habs are great for sauces and even salads if your brave, nice bushy plant thats easy to keep but best kept outdoors in a sunny spot.
Big Sun Habanero
A good crop with some fruit 3cm long, the flavour is beautiful and the heat (used in Jerk Chicken also Rice'n Peas) excellent and clean, I am going to buy the seeds again for next year
1st time grower for these.
I'm expecting a good crop.
Germinated quick, can't wait to try them once ready.
Shipping Info

Orders are sent the next working day (excluding pre-order items)

Ask The Experts / Chilli Hotline

Please get in touch if you have a question