Hot
Regular price
Sale price
£3.25 GBP
Unit price
per
Sale
Temporarily out of stock
This heavy cropping and easy-to-grow Peruvian variety grows into a large, drooping plant with fruits 6-8cm long that ripen to bright yellow. The fresh fruit has a distinctive citrus flavour. Due to its drooping nature, this plant is a good choice for a hanging basket and for growing outdoors.
Information
Heat: 40,000 - 60,000 Scoville Heat Units. Average contents 20 seeds. Our dried Aji Limon chilli fruits are available dried all year.
Growers Guide
Please find our chilli growing instructions here. Note: not for commercial crop production
Storage
Store in a cool, dry place.
View full details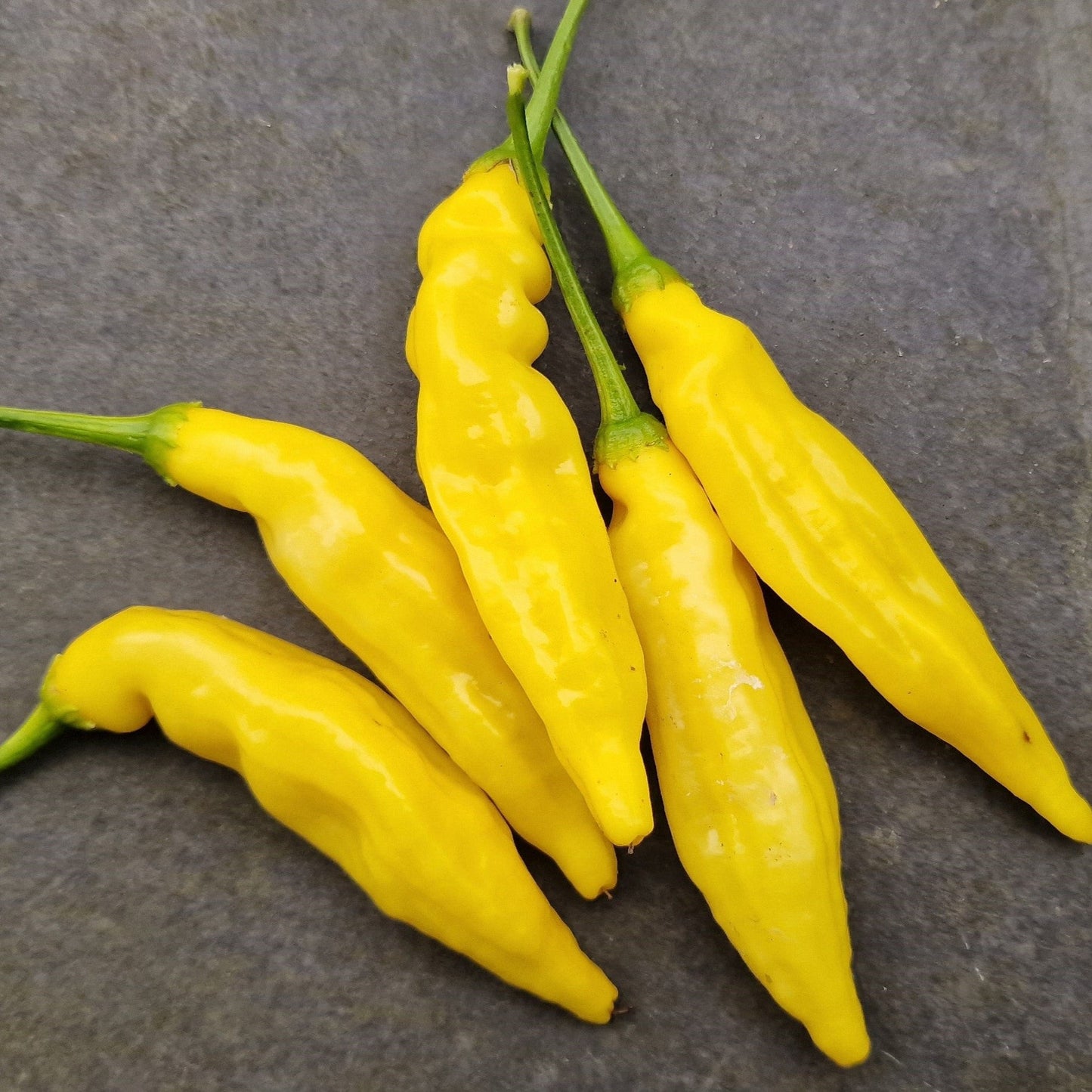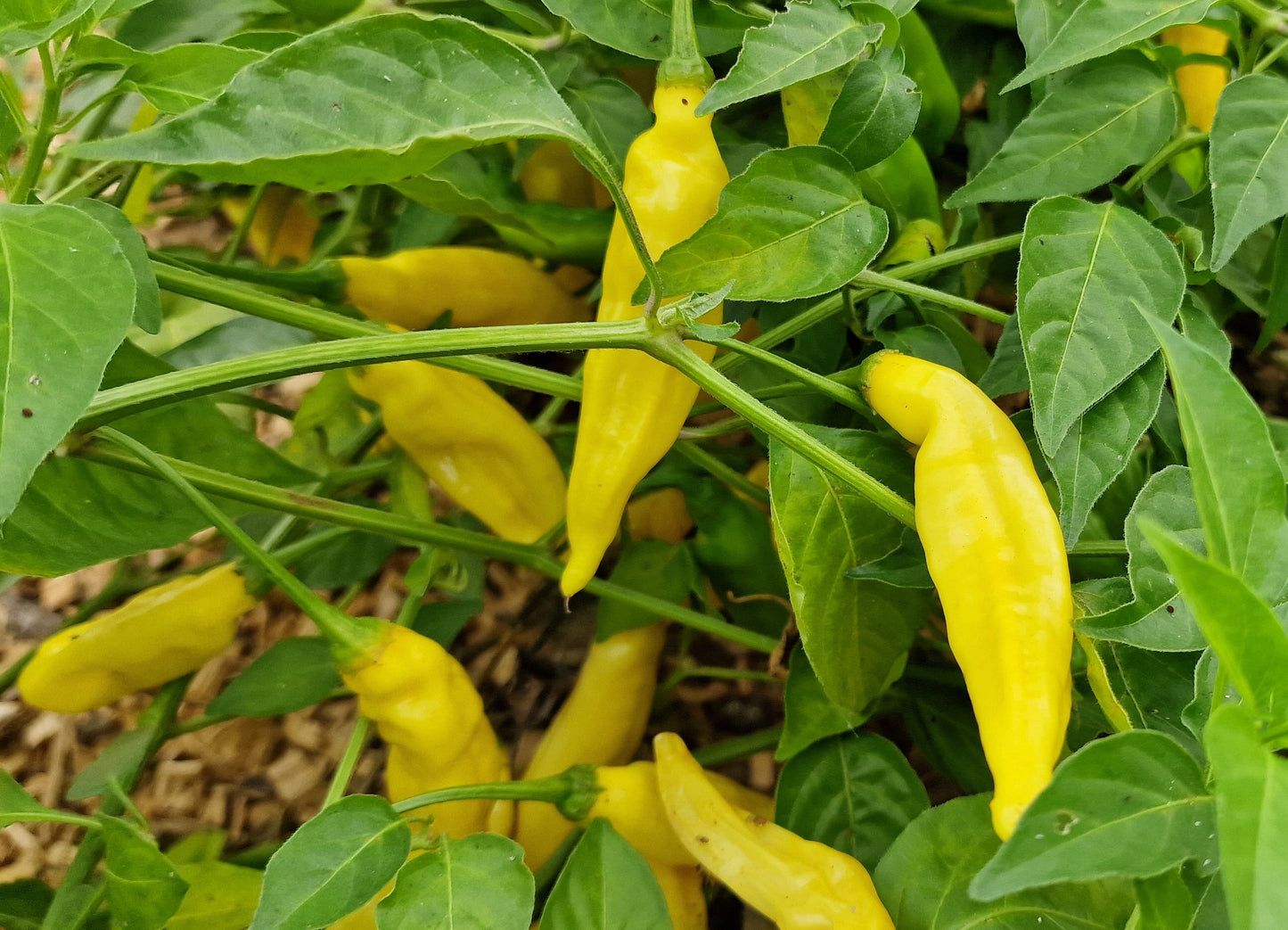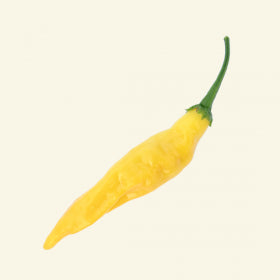 Great service
My order arrived very quickly, and I'm looking forward to sowing these seeds in February. This is a variety I haven't yet grown.
Excellent.
Came early which was good. Put them straight in the propagator, packet said 7 - 14 days to germinate & by the 14th day I now have 9 seedlings out of 10 so a good success rate. Would buy again.
Germinated within 7 days
They came up really quickly in the propagator. Looking forward to a bumper crop and another big batch of Aji Limo jelly (made with lemons and yellow sweet peppers - perfect with everything).
Great chilli for all uses
Moderate to hot chillis that have a mild citrus flavour. Great for chilli jam and adding to all sorts of dishes. Freeze very well and easy to grow in a greenhouse.
Shipping Info

Orders are sent the next working day (excluding pre-order items)

Ask The Experts / Chilli Hotline

Please get in touch if you have a question