Extremely Hot
Availability: April-Sep
Regular price
Sale price
£9.95 GBP
Unit price
per
Sale
Temporarily out of stock
Typical of the Aji chillies, offers a fresh hot and fruity flavour, with pods ripening green through yellow and red. 
Mail-order chilli pot plants. Each plant is sent in its own box to keep it safe in the post and is shipped with full care instructions.

Information
The plant varieties available will change throughout the season. Plants are sent in 1Ltr (13cm) pots.
Pre-ordered plants are shipped out as soon as the plants are mature enough and have a root ball which is strong enough to cope with the shipping process.
Growers Guide
We provide information about different chilli varieties in several places on our website including our Chilli Seeds section, our 'Which Chilli Plant?' guide and our Chilli Plant Descriptions page.
View full details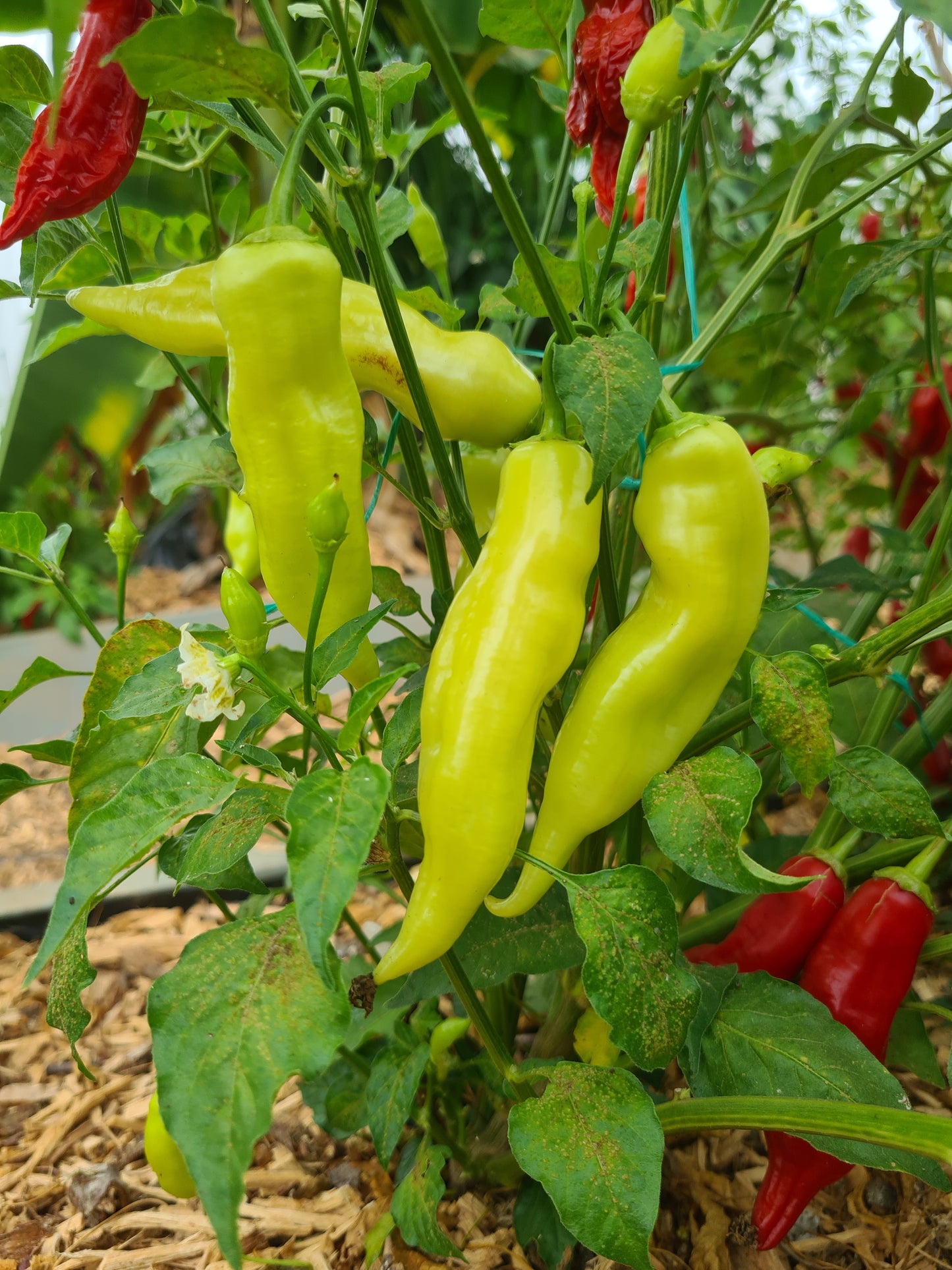 One of my Favourite Chillis
The 'Aji Crystal' or (properly) 'Aji Cristal' - a Capsicum baccatum originating from the town of Curico in Chile, South America. One of my favourite chillis. High yielding, 3-4 inch pods with a juicy citrus & sweet carrot taste (if left to fully ripen to orange red). Fairly hot. I was looking for established flowering plants online as late as July and found them on the South Devon Chilli Farm website. When they arrived I was glad that the six plants had flowers and one plant even had three fruits forming. Plants were bushy and about 50cm tall once watered and slowly recovered from being arched over in the packaging (as often happens with advanced plants). A fruity aroma came out of the box with the one fruiting plant inside when the seal was broken. Top quality from South Devon Chilli Farm!
Shipping Info

Orders are sent the next working day (excluding pre-order items)

Ask The Experts / Chilli Hotline

Please get in touch if you have a question